101-Year-Old Woman Sees Snow For The First Time And Her Reaction Is Priceless
Entertainment
| |
Advertisement
Foisy explains in a video he uploaded to YouTube, telling viewers that a few kilometers from town, while driving, he and his mother came into some heavy snowfall. Foisy wasn't going to attempt the drive, and began to turn around, but that's when his mother opened the door and quickly jumped out of the car. As Foisy says, "When you have a mum that's 101 years old, it's a good idea to keep a camera nearby for those special moments." This was definitely one of them. Take a look at the delightful reaction Foisy's mother has seeing, playing, and making a snowball for the first time in her life.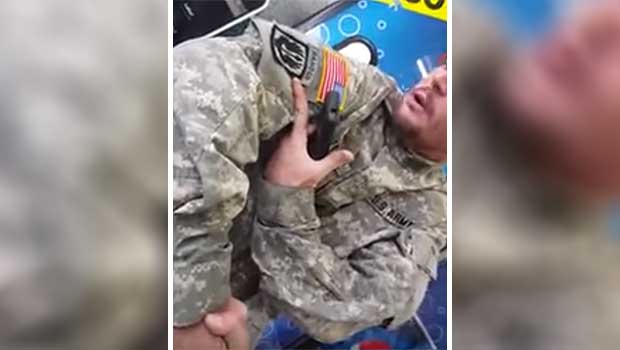 Watch Imposters Get Owned in These Jawdropping 'Stolen Valor' Videos
"Stolen valor" is a term used to describe those who fraudulently wear military uniforms and/or medals, or claim service they didn't give. Over the long history of warfare, impersonation of military men and women has been a hot-button issue. Whether it's civilians fabricating military records, or actual servicemen embellishing their accomplishments, "stolen…
click here to read more
Advertisement
After living for 100 years, a person would rightfully have so many amazing experiences it'd be hard to pinpoint just one thing that they have yet to see. But for Armand Foisy's 101-year-old mother, there was something she'd never seen before in her incredible life: Snow!