2015 American Music Awards Recap – J.Lo, Nicki, Selena And So Much More
Entertainment
| |
Music's biggest stars came together Sunday night at the 2015 American Music Awards to pay tribute to today's most iconic and influential artists. The event was epic and we have broken down the best and worst moments of the night.
1. Round-of-applause for Jennifer Lopez who slayed the night as this year's host. 
J.Lo worked the room with her mind-blowing dance performance and mash up of the year's top hits, including "I can't Feel My Face," "Where Are U Now," and Drake's "Hotline Bling."
Of course, the Internet was left wondering if Nicki Minaj enjoyed J.Lo's "Anaconda" performance, or if some serious shade was thrown at the host. You be the judge.
Did you catch @NICKIMINAJ's reaction to J.Lo twerking to "Anaconda?" "No shade." https://t.co/HZbwxVcLaj https://t.co/1Dd2Nz4Irr #AMAs

— USA TODAY (@USATODAY) November 23, 2015
2. Meghan Trainor and Charlie Puth MAKING-OUT.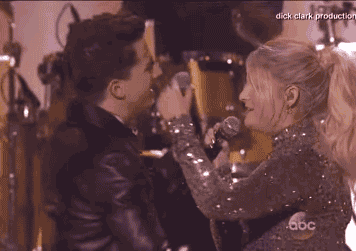 Oh boy, Charlie was clearly "All About That B-Ass," last night. While the kissing grabbed the audience's attention, Charlie was grabbing something else…
3. Selena Gomez, we "Same Old Love" you. So much. 
The 23-year-old's performance was on fire. Gomez arrived on stage wearing a full length black cloak, but shrugged it off to reveal the sultry sheer black sequinned jumpsuit. She then got carried down the stairs by her back up dancers and strut the stage. Only question is, why wasn't Justin Bieber's reaction documented?!
4. Ariana, Ariana, let down your hair.
Ariana sang "Focus," and she did not need to ask twice. The crowd could not take their eyes off of the music A-lister as she performed in that risqué 1940's nightclub dress.
As if that wasn't adorable enough, Ariana made sure to thank her grandmother in her speech. Nonna was the real winner last night.
How cute are @ArianaGrande & her Nonna, #Arianators?! #AriAMAs pic.twitter.com/QALJaDQk2T

— AMAs (@AMAs) November 23, 2015