50 Cent: 'I'm just a good businessman'
Celebrity
| |
Advertisement
filed documents in the U.S. Bankruptcy Court
in Hartford, Connecticut on Monday July 13, 2015 under his real name, Curtis Jackson, but he's keen to assure fans he isn't struggling to pay his bills.
Breaking his silence following the shocking news, the rapper tells Eonline.com, "I'm taking the precautions that any other good businessperson would take in this situation. When you're successful and stuff, you become a target. I don't wanna be a bulls eye. I don't want anybody to pick me as the guy that they just come to with astronomical claims and go through all that."
50 Cent breaks his silence on filing for bankruptcy: http://t.co/cADminRPn4

— E! Online (@eonline) July 14, 2015
The Chapter 11 bankruptcy filing comes days after he was ordered to pay Lavonia Leviston $5 million after a jury determined the hip-hop star leaked a sex tape featuring her and another man as part of his Pimpin' Curly spoof video. 50 Cent adds, "Walt Disney has filed bankruptcy. Donald Trump has filed bankruptcy. It means you're reorganizing your finances, but it does stop things from moving forward that you don't want moving forward. "I gotta decent legal team. You don't have to worry (about me)." According to the bankruptcy legal documents, 50's assets are valued between $10 and $50 million and his liabilities are between the same range. The rap star insists the money owed is "primarily consumer debts", and lists his estimated number of creditors between 1 and 49. A statement from his attorney William A. Brewer III reads: "This filing for personal bankruptcy protection permits Mr. Jackson to continue his involvement with various business interests and continue his work as an entertainer, while he pursues an orderly reorganization of his financial affairs."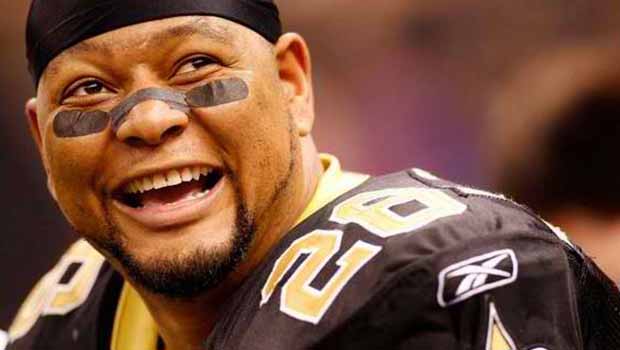 You Won't Believe How These NFL Stars Lost It All
Stars in the NFL make a lot of money in a very short period of time, and then their careers are over. These athletes prove that holding on to that hard earned cash is harder than it seems. Here are 31 examples.
click here to read more
Advertisement
The rap superstar