Adele Confirms Marriage to Simon Konecki
Celebrity
| |
Advertisement
"I was trying to remember how it was I felt at the beginning of the relationship that inspired that record (
sic
)," she said. "Because as bad as a break-up can be and as bitter and horrible and messy as it can be, that feeling when you first fall for someone is the best feeling on earth, and I am addicted to that feeling. Obviously, I can't go through with those feelings because I'm married now." Adele first sparked rumors she and Konecki had wed in secret last December when she was seen wearing a gold band on her ring finger, following speculation the couple was set to tie the knot over the Christmas period. The couple reportedly became engaged in October and at the time, a source told
The Mirror
they would wed over Christmas so Konecki's daughter from his first marriage could be a guest. "The plan is to marry in Los Angeles. The wedding will be in one of the school holidays so Simon's daughter can attend," the insider said. "It's looking like it will be Christmas, but they want to keep details under wraps. "Adele is not even wearing her engagement ring. They're a private couple and only want their nearest and dearest there." The 28-year-old also appeared to confirm the rumors during her Grammy Awards acceptance speech for Album of the Year last month. "My husband, my son, you're the only reason I do it," she said, after a tearful speech. Speaking to reporters backstage after her victorious evening, Adele changed her tune and referred to Simon as her "partner", according to
People
. Adele and Konecki have been together since 2011 and are parents to four-year-old son Angelo.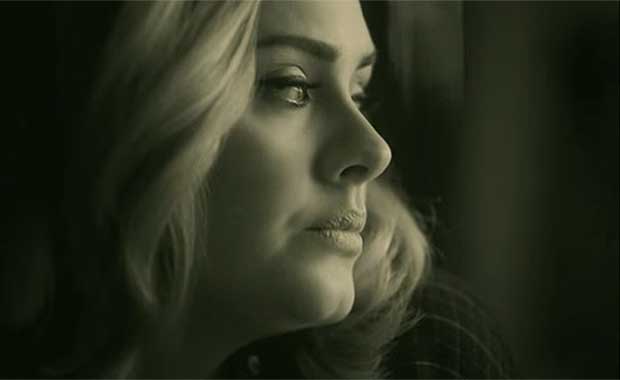 Adele Fans Reveal Heartwarming Confessions Of Why They Love Her
When Adele premiered the new single for her forthcoming album 25 last month, the song sent shockwaves across the Internet that re-established the soulful singer as a major force in music after a three year absence. Now, as the album prepares to go on sale Friday, we've rounded up the secret…
click here to read more
Advertisement
Adele finally confirmed she is a married woman during a concert in Brisbane, Australia over the weekend. The "Hello" singer was performing her song "Someone Like You" at the concert, where she opened up to the crowd about the emotions she experienced while recording the track. She then revealed she is now in a different place emotionally because she is "married" to longtime partner Simon Konecki.