Adele Debuts 'Send My Love (To Your New Lover)' Music Video During Billboard Music Awards
After teasing small clips of her new music video last week, Adele finally premiered the video for "Send My Live (To Your New Lover)" during the Billboard Music Awards on Sunday night. The video features the Grammy-winning artist singing against a black background in a floral Dolce & Gabbana dress. The video stays simple only featuring Adele dancing in different frames against herself. The visuals and backdrop give the video a trippy, groovy vibe.
The video, directed by Patrick Daughters, shows off a more mature and minimalist side of the hit singer. During a tour stop in Stockholm in April, she told the crowd about the new video sharing: "[For this song] we've got a really cool video, we did it on Monday . . . And you'll not believe it, but I'm dancing in it. Can you believe it? Lost all of my inhibitions. It was actually really fun . . ."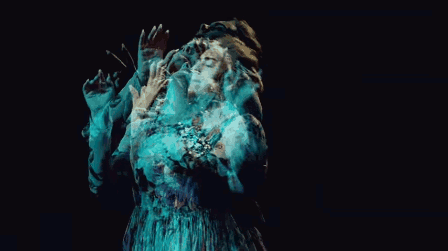 This is the third single and second video to come off of the hit album,
25
. Her first video, "
Hello
," racked up nearly 28 million views in 24 hours after its release. The album itself broke several records, selling over 3.3 million copies, breaking the "largest single-week sales since Nielsen started tracking such numbers in 1991, and later became 2015's best-seller," shared
Entertainment Weekly
. During the Billboard Music Awards, Adele took home five awards including Top Female Artist, Top Billboard 200 Artist, and Top Selling Song for "Hello." Unfortunately Adele was not able to attend the ceremony due to her current tour. Check out the new video below.