Anna Boden and Ryan Fleck to Direct 'Captain Marvel'
Movies
| |
Advertisement
Captain Marvel
. Bosses at
Marvel
Studios launched an extensive search for a director last year, and Niki Caro, Lesli Linka Glatter, and Lorene Scafaria shortlisted.
They also met with
Fifty Shades of Grey's
Sam Taylor-Johnson and Lucia Aniello, but ultimately decided on Boden and Fleck, who wrote and directed 2006's
Half Nelson
.
Guardians of the Galaxy's
Nicole Perlman and
Inside Out's
Meg LeFauve have written the script, while Kevin Feige will produce the movie, which is set for release in 2019. Larson's character, Carol Danvers, was created in 1968, and first appeared in the
Captain
Marvel
comic books as an American security officer working alongside
Captain
Mar-Vell, an alien, sent to study earth. Editors at
Entertainment Weekly
previously reported the character almost appeared at the end of 2015's
Avengers: Age of Ultron
, but no actress was cast in the role at that point. The upcoming film will be the first superhero movie for Larson, who won an Oscar last year for her emotional performance in the drama
Room
. Last month, the actress opened up about her desire to play
Captain
Marvel
. "I feel a great responsibility," she told
The

Sunday

Times
. "I want to create this symbol of strength and humor for women that I really wish I had had growing up. It feels so valuable. We need to break through that glass ceiling – women go to the theater to see a movie with a male lead, and men will go see a film with a female lead. We're all equals here."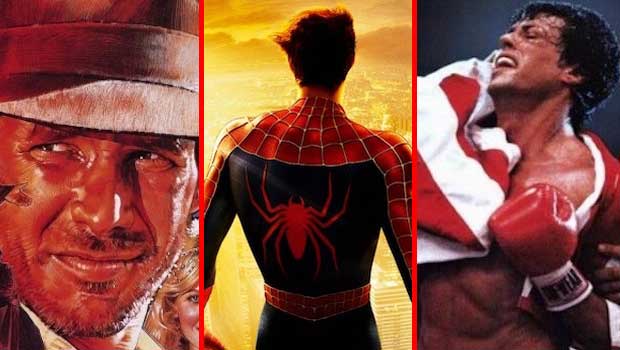 Can You Identify These Iconic Movies With Only Parts of Their Posters?
click here to read more
Advertisement
Anna Boden and Ryan Fleck have signed on to direct Brie Larson in