Arnold Schwarzenegger Terrifies Fans With Waxwork Stunt
Celebrity
| |
Advertisement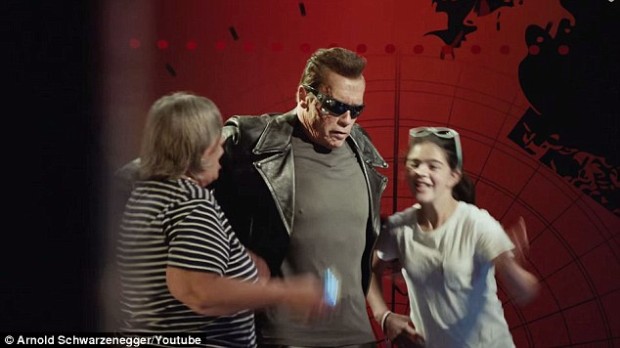 The former California governor posed motionless as his most famous character, The Terminator, among the waxworks at the famous tourist attraction, and terrified unsuspecting museum-goers by suddenly coming alive.
Schwarzenegger also strolled along the city's iconic Hollywood Walk of Fame where he posed as a street performer, much to the delight of passing tourists.
Advertisement
The movie legend later took to Twitter.com to share a video of his adventure, writing, "I went undercover in Hollywood as the @Terminator. It was an amazing time."
The stunt was carried out to promote a competition raising money for one of the actor's favorite U.S. charities, After-School All-Stars, which organizes after-school activities for needy kids.
Fans can enter the contest to win tickets to the premiere of Schwarzenegger's latest blockbuster, Terminator Genisys, in Los Angeles.
Terminator Genisys hits cinemas in the U.S. and U.K. next month, July 15th.
Advertisement