Baby Pig Getting Belly Rub Will Make Your Day
Miniature pigs are awesome. Even though there's really no such thing as a mini pig (as "miniature" or "teacup" pigs are actually just potbellied pigs and can
grow between 10 and 150 pounds
), they're still super smart and make for great pets if you know how to care for them! And this pig really soaks up the love.
I mean, look at that face.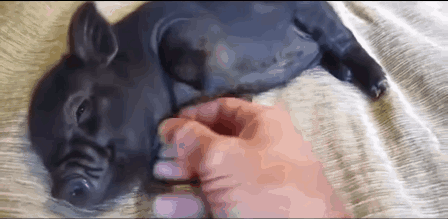 He starts by walking around on his owner's bed. (Most dogs aren't even allowed on their owner's beds!) The owner calls to the lil' pig, asking him to come over, but the pig seems hesitant. He sniffs around and then (almost reluctantly) heads to his owner.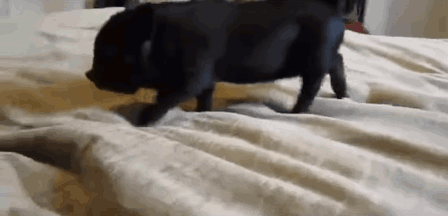 After he decides the bed is up to his standards, he lies down and his owner starts to scratch his belly. Immediately realizing this is the best thing ever, the pig grunts and rolls over on his side to let his owner fully scratch his belly. The look on the pig's face is pure ecstasy as he nearly drifts off to sleep. Oh what we would give to be that pig right now. https://www.youtube.com/watch?v=I3ryz4HxsSQ