Barry Manilow Opens Up About His Sexuality for the First Time
Music
| |
Advertisement
Manilow wed Kief in secret at their Palm Springs home in April 2014, with the news emerging a year later. And in an interview with
People
he confirmed the marriage for the first time. "I'm so private and I always have been," Manilow tells the publication, explaining why he had kept quiet about their 39-year romance. "I thought I would be disappointing them if they (his fans) knew I was gay. So I never did anything." The music veteran, who shot to fame in the '70s with his hits "Mandy" and "Copacabana," met TV executive Kief in 1978 and was instantly smitten. "I knew that this was it," says Manilow. "I was one of the lucky ones. I was pretty lonely before that." Soon after Kief became Manilow's manager, as well as President of Barry Manilow Productions.
Thank you to my fans for the years of support. My story is out and I look forward to many more years of sharing my music. https://t.co/fRA9BPwqIU

— Barry Manilow (@barrymanilow) April 5, 2017
However, despite his efforts to allay the speculation surrounding his sexuality, which he described as a "blessing and a curse," even once living with a woman, Linda Allen, during relationship with Kief, there was still plenty of gossip. But when his relationship with his manager became common knowledge among his fans, the "I Write The Songs" singer was grateful the reaction was positive. "When they found out that Garry and I were together, they were so happy. The reaction was so beautiful — strangers commenting, 'Great for you!'," he gushed. "I'm just so grateful for it. Thank goodness we're still together and we're in good shape, too."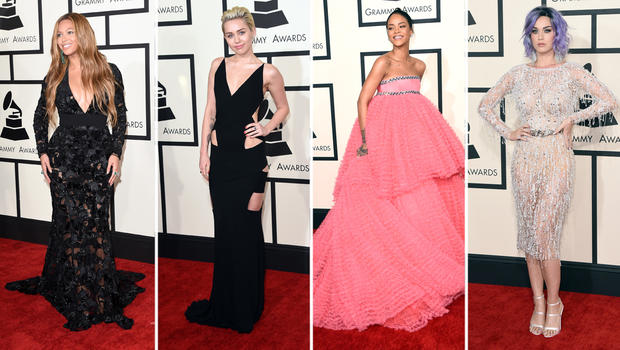 Must-See 2015 Grammy Awards Red Carpet Looks
The 2016 Grammy Awards will be held on February 15th and there is much anticipation to see what the biggest artists will be wearing. In the midst of award season, here is a recap of the must-see looks from the 2015 Grammy Awards!
click here to read more
Advertisement
Barry Manilow has opened up about his marriage to longtime love and manager Garry Kief for the first time. The 73-year-old Grammy Award-winning artist admits he hid his sexuality, including his decades-long relationship with manager Kief, for so long because he was worried about "disappointing" his predominantly female fan base, and because he is a very "private" person.