Batman, Joker Take Spotlight in New 'Suicide Squad' Trailer
On Sunday night during the MTV Movie Awards, Warner Bros. unveiled its newest trailer for the highly-anticipated tie-in to
Batman v Superman: Dawn of Justice
, the anti-hero team movie, 
Suicide Squad.
Watch the chaotically fun trailer below.
Suicide Squad
follows the (mis)adventures of a group of super-powered villains commissioned by the government to take on dangerously 
suicidal
missions in order to repay their debt to society. The film stars Will Smith, Margot Robbie, Jared Leto, and will guest-star Ben Affleck as Batman, as the first tie-in movie to Warner Bros. and DC Comics expanding cinematic universe. Fans of the polarizing new 
Batman v Superman: Dawn of Justice
 are likely excited to see more Batman, as rumors have circulated he'll play a bigger role in the film than previously thought.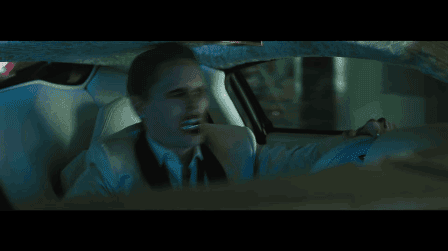 Suicide Squad
 hit headlines last week when reports surfaced that executives at Warner Bros. requested reshoots to lighten the tone of the movie after one of the biggest criticisms of 
Batman v Superman
was the dark, completely humorless tone. But based on this newest look for
Squad
, it seems there are already plenty of laughs and action to go around. See the 
Suicide Squad 
in action when the film
crashes theaters
on August 5.