Beyonce Pregnant With Twins
Celebrity
| |
Advertisement
on Wednesday
to share a picture of herself posing in a bra, panties and a veil as she cradled her growing baby bump.
"We would like to share our love and happiness," she wrote in the caption. "We have been blessed two times over. We are incredibly grateful that our family will be growing by two, and we thank you for your well wishes. — The Carters."
The double bundle of joy will be siblings for Beyonce and Jay Z's first child, daughter Blue Ivy, who turned five last month. The music supercouple wed in 2008.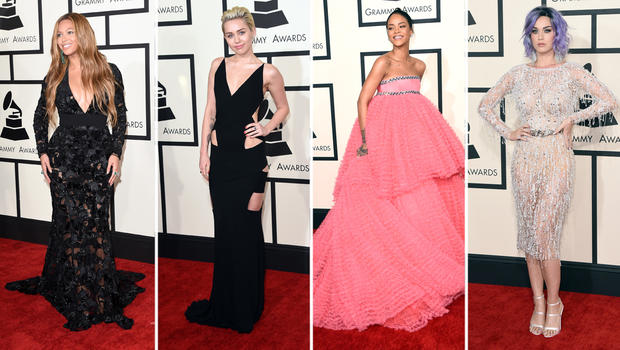 Must-See 2015 Grammy Awards Red Carpet Looks
The 2016 Grammy Awards will be held on February 15th and there is much anticipation to see what the biggest artists will be wearing. In the midst of award season, here is a recap of the must-see looks from the 2015 Grammy Awards!
click here to read more
Advertisement
Superstar Beyonce has stunned fans by revealing she is pregnant with twins. The "Halo" hitmaker, who is married to rap legend Jay Z, took to Instagram