Brilliant Ways to Maximize Your Outdoor Space
Forget imagining your dream home. Create it! Even if your dream home has a big yard and you have a small one, reinvent how you use your outdoor space. It's not just about decor or lighting, it's also about playing around with the way you organize and utilize your backyard.
Entertain with a twist with these incredible backyard ideas to transform, even the narrowest of spaces into a summer oasis.
Stone Patio Pool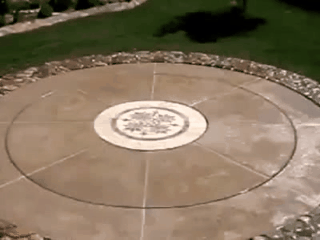 At first glance, this stone patio just looks like your average patio but it's not. Watch closely as this patio transforms into a pool!
Wood Deck Pool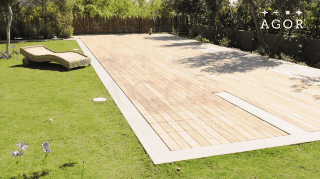 Using a hydraulic system to lower it, this
wooden deck
converts into the coolest backyard pool. Talk about going to great depths for a summer swim, but it's just that amazing.
Outdoor Lounge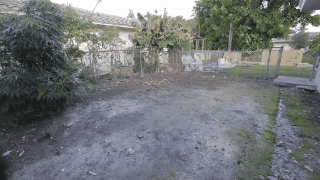 Not all yards come well maintained and healthy, which can make it difficult to garden and enjoy the summer nights in your own outdoor space. This woman has a solution to that problem by showing you how to stick to your budget and you summer plans with this DIY backyard lounge.
Multifunctional Furniture
Outdoor storage is just as important as the furniture, so why not combine the two? Multifunctional pieces are the best way to keep your style and organizational sanity.
Vertical Gardens
Making the most of your outdoor space can be difficult when people have closets bigger than your backyard. Don't worry, adding florals and freshness to your space is possible with vertical gardens.
Tiered Planters
Everything, even ground accessories, should be taken into consideration when you're trying to maximize your space. Tiering your planters can add a creative touch and save space.
Minimize Dirt
Use minimalism to keep your backyard spacious by breaking your yard into zones, add smart lighting, and playing with angles.
Plant Particulars
Plants aren't the only important thing to consider when getting started on your gardening, especially when you're incorporating it into a small yard. Designing to scale will help you make a big impact without using a large footprint.