Carrie Fisher and Debbie Reynolds' Headstone Unveiled
Celebrity
| |
Advertisement
The statue features the
Star Wars
icon and the
Singing in the Rain
star holding hands and hugging. Under the sculpture at Forest Lawn Memorial Cemetery are the beloved women's names, birthdays and the dates of their deaths. Fisher and Reynolds were known to be incredibly close, even living next door to one another in L.A. Fisher died at the age of 60 on December 27, four days after having a heart attack while on board a flight from London to Los Angeles. Reynolds passed away after suffering a stroke a day later on December 28 at the age of 84.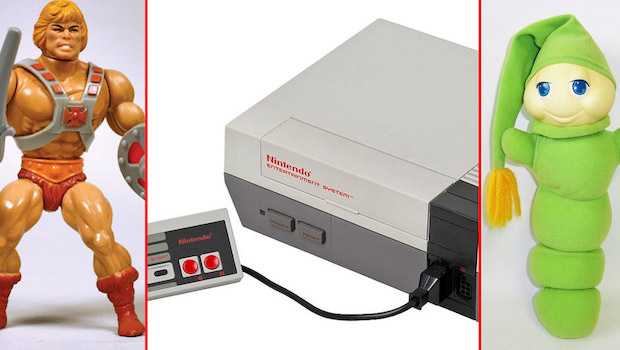 These 1980s Toys Are a Blast From the Past
The 1980s were an iconic time for toys. The markets for action figures and dolls — especially for those based on television or film properties — exploded, with numerous properties becoming massive pop cultural fads. In addition, the then nascent video game industry pulled itself out of a death spiral thanks to to…
click here to read more
Advertisement
The joint headstone for the late Carrie Fisher and her mother Debbie Reynolds was unveiled in Los Angeles on Tuesday . The actresses, who tragically passed away on consecutive days in December, were laid to rest during a joint funeral in January but their headstone had yet to be added to their grave.