Chance the Rapper Meets With Governor of Illinois Over School Funding
Advertisement
The one-on-one meeting was organized after the rapper won three Grammys last month, and Rauner congratulated him on Twitter. Chance, who attended schools in Chicago, then requested the conversation. He said the two discussed a bill, which Rauner had vetoed, that would've granted $215 million to Chicago public schools. When asked by reporters what his message to the governor was, Chance said, "Take our kids off the table." However, the 23-year-old, real name Chancelor Bennett, emerged from the 40-minute meeting visibly agitated. "That went a little different than it should have," he told reporters. "I'm here because I just want people to do their jobs." However, Rauner said the meeting was a "good exchange of views," and supported the rapper's passion for providing a future for the youth of Chicago. "Having a dialogue with someone who's passionate about a better future for the young people in Chicago and Illinois, I'm with him 100 percent," the governor added. "We may not agree on everything, that's OK." Chance told reporters he instructed Rauner to "do his job," and said he ended the meeting by giving the governor his personal phone number. He told reporters he would be monitoring developments and later wrote on Twitter, "The fight has just begun." He also posted, "Chicago Public Schools and I did not lose today. Please don't let that become the narrative. Monday morning I'll have a plan." The rapper comes from a family of politicians, with his father Ken Bennett formerly serving as a deputy assistant to former President Barack Obama, while his mother, Lisa Bennett, previously worked for Illinois' attorney general.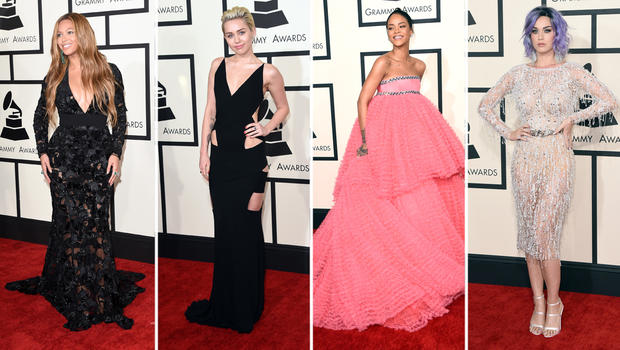 Must-See 2015 Grammy Awards Red Carpet Looks
The 2016 Grammy Awards will be held on February 15th and there is much anticipation to see what the biggest artists will be wearing. In the midst of award season, here is a recap of the must-see looks from the 2015 Grammy Awards!
click here to read more
Advertisement
Chance the Rapper has met with the Governor of Illinois to push for funding for cash-strapped Chicago public schools. The Grammy-winning artist was left "frustrated" over "vague answers" during his meeting with Governor Bruce Rauner on Friday, according to the Hollywood Reporter.