Chrissy Teigen: 'I've Had Plastic Surgery'
Models
| |
Advertisement
"Everything about me is fake except my cheeks," she said at an event celebrating her new makeup palette with Becca Cosmetics. "I'm not shy talking about that sort of thing. I have no regrets." Teigen has also undergone procedures on other parts of her body. "I had my armpit sucked out (nine years ago)," she added. "It added two inches of length to my arms. (That fat) is coming back though, so I might need to go in and pay for it again." Teigen has been very vocal about beauty and body issues and has previously insisted she was thrilled with her body after having her daughter Luna Simone last year. "To be able to see my body afterward, and of course you get, like, hips. Finally, for the first time, I feel like I have a bit more of a womanly figure," she told
Elle Australia
last year. For Teigen, showing off her body has never been an issue and she previously revealed she'd rather be naked than walk around in clothes. "I would much rather shoot (photos) completely naked than in a swimsuit, it's just always been my thing," she added. "I've never been much of a beach girl. I grew up in Washington – it's freezing in that ocean. So it's out of my comfort zone, and it's the craziest thing that I'm probably most known for
Sports Illustrated
, when that's how I feel the most uncomfortable."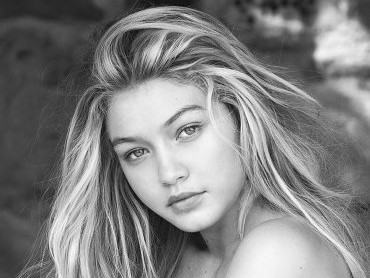 Celebrities Who Look Amazing Without Makeup
Celebrities tend to be idealized for their beauty, clothes, and especially their incredible makeup. We often forget that, behind all that makeup, celebrities are just like us. Here are some the prettiest celebrities without makeup!
click here to read more
Advertisement
Model Chrissy Teigen has opened up about the plastic surgery procedures she has undergone, revealing parts of her face are "fake." John Legend's wife has had work done on her forehead, nose, and lips.