Co-Star Feuds: These Actors Hate Each Other!
Entertainment
| |
Advertisement
Actors have a tough job. They have to remember their lines, perform on cue, and deal with the sensitive egos, personalities, and idiosyncrasies of each individual actor on the set. It can be very stressful. In addition, there are often limited budgets and tight timelines to deal with. So, occasional moments of friction are to be expected when high-strung actors, tense directors, anxious producers, and over-worked film crew all have to work together in close proximity to each other. Here's a list of famous feuds involving some of Hollywood's biggest stars. You can almost feel the tension building already.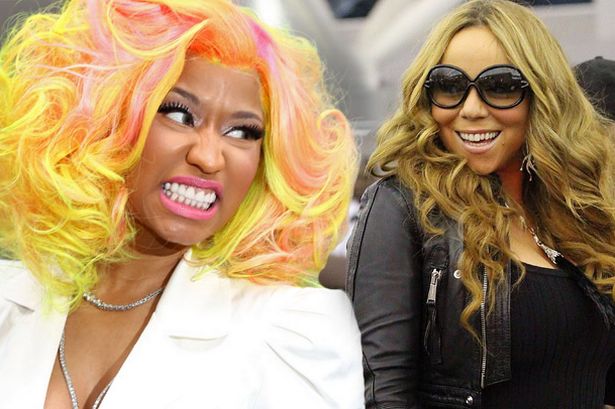 Mariah Carey & Nicki Minaj
– 
American Idol
It's dueling divas. FOX TV's American Idol has seen a lot of temperamental judges with big egos and diva personalities come and go. But the on-air feud between Mariah Carey and Nicki Minaj is the mother of all TV cat fights. All your favorite gossip channels were quick to report the feud, including TMZ, E! Online, and more. Of course, viewers got to see first-hand the animosity these ladies had for each other.  Mariah complained that working with Nicki was "like going to work every day in hell with Satan." Nicki retorted, "I'm not f**kin' putting up with her f**kin' highness over there."  Jeez, we should have put them in a ring and let them wrestle.
Advertisement