Viral Video Captures 40-Ton Whale Jumping Completely Out Of The Water
Advertisement
Check out the amazing footage below. Capehart filmed this stunning shot while he was in the Indian Ocean near the coast of Mbotyi, South Africa. Capehart was sitting in a small "rubber duck" inflatable boat when the majestic whale appeared. The average humpback whale can weigh up to 36,000 kilograms. Capehart also noted in the comments of his video that seeing a whale this size leaping out of the water is a very rare occurrence. "It seems that never before has a recording been made of an adult humpback whale leaping entirely out of the water! A very rare event, indeed," Capehart
wrote on YouTube
. He continued, "Dolphins and even Great White Sharks have been seen flying out of the water, but this is a first for an adult humpback whale!" What an incredible sight to capture on camera!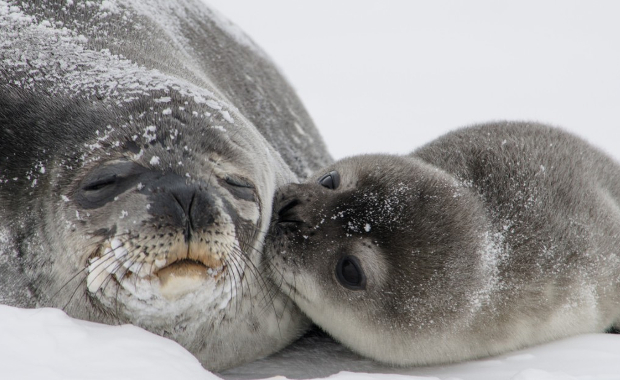 These Animals With Their Babies Will Melt Your Heart
There is something so precious about watching an animal mom or dad care for their young ones. Sometimes it seems as if animals deal with the same parenthood tribulations as humans, which makes watching their interactions all the more "aww" worthy. Some animals hold on to their young for as long…
click here to read more
Advertisement
Now that is one big whale! Scuba diver Craig Capehart was relaxing in the ocean when he got quite a surprise. A humpback whale weighing about 40 tons leaped out of the water and made a huge splash. Luckily, Capehart was able to capture the whole appearance on camera.