Devoted Husband Plants Enormous Garden of Flowers for His Blind Wife to Smell
Advertisement
Throughout the craziness, the Kuroki's always hoped that their hard work would pay off and they would be able to take a trip and relax in Japan when they retired. Unfortunately in an unexpected turn of events, Mrs. Kuroki's diabetes caused her to lose her eyesight and canceled their plans of one day traveling to Japan. "She was absolutely heartbroken and began to isolate herself from the rest of the world," shared
My Modern Met
. Mr. Kuroki knew he had to change her situation in order to bring happiness back to his wife. Thanks to a single pink shibazakura flower that bloomed in the family garden, he knew exactly what he needed to do. Mr. Kuroki recognized the beauty of flowers could not just be seen, but also shared through smell. After the realization, Mr. Kuroki planted an entire garden filled with flowers for his wife. He hoped that the flowers "would not only delight his wife's palette, but also attract visitors to make Mrs. Kuroki smile again." For the past two years, over 7,000 visitors have come to see the beautiful pink flowers that encircle the Kuroki's home. Some of the visitors even have the pleasure of meeting Mrs. Kuroki "and, when they do, they immediately notice that Mrs. Kuroki has a beaming smile spread across her face." Check out the beautiful flower garden below!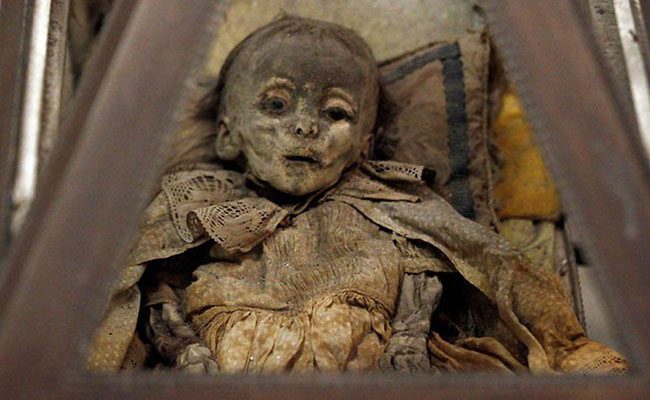 The Most Frightening Places on Earth to Visit
Bermuda, The Cambodian Coast, Cape Town, Hawaii, and Chile are just some of the top tourist destinations in the world. International travelers love to see fascinating jungles, beautiful beaches, awe-inspiring rock formations, and breathtaking ruins. Every country has its own way to promote their own beautiful tourist spots. However, some travelers have…
click here to read more
Advertisement
Sometimes you just have to stop and smell the roses, literally. When Mr. and Mrs. Kuroki married each other in 1956, they knew they would have a lovely, but difficult life together. Over the course of their marriage the Kuroki's raised two children together, along with their 60-cow dairy farm. Between their children and the farm, their lives were pretty busy.