Say Good-Bye to the American Dream – Dusty Rhodes Dead at 69
Entertainment
| |
The wrestling Hall of Famer, Dusty Rhodes, also known as "The American Dream," has passed away at 69. Virgil Runnels, a.k.a. "The American Dream" Dusty Rhodes, died June 11, 2015. He was 69.
Rhodes is a WWE Hall of Famer and a three-time NWA Champion. America's wrestling fans will remember this WWE legend as one of the most charismatic wrestlers to ever set foot in the ring. Every match, virtually every time Dusty stepped into the ring, you knew he was either going to entertain you or enrage you. Getting the audience worked up into a frenzy was his unique gift and ability. No wonder he was so immensely popular with wrestling fans. His fans adored him. He was always in the spotlight. Dusty's career, which launched in the 1970s, continued into the 90s. His sons, Dustin "Goldust" Rhodes and Cody "Stardust" Rhodes, are both currently wrestling for the WWE.
Unlike many of those huge hulking wrestlers with bodybuilder physiques, Dusty stood out with a big round belly. According to Brian Campbell of ESPN, "Rhodes' figure was a huge key to his success at the box office as the ultimate sympathetic baby face." In many ways, Dusty's rotund belly wasn't a handicap, it was an asset that made him easy for fans to love.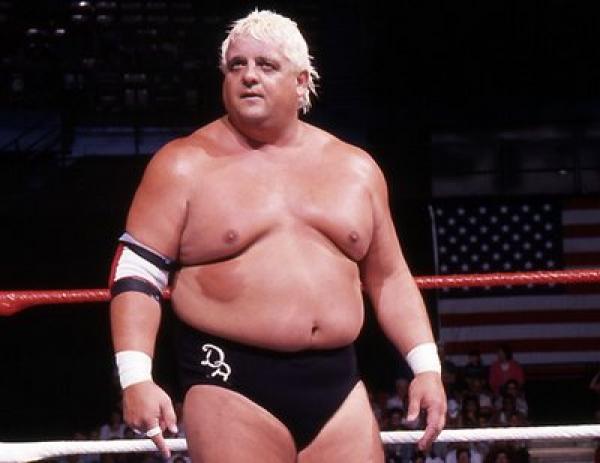 Here is a tribute to Dusty from his former ring-mate Rowdy Roddy Piper: Enjoy this video highlight from Dusty's long wrestling career: To read more about Dusty Rhodes, visit
WWE.com
and
Wikipedia
.