Dwayne Johnson and Vin Diesel End Feud
Movies
| |
Advertisement
Dwayne Johnson
and Vin Diesel have allegedly sorted out their differences and are both ready to sign on to the next
Fast and the Furious
movie. The pair hit headlines during the filming of the eighth installment,
The Fate of the Furious
, when the wrestler-turned-actor called out one of his "candy a*s" male co-stars for alleged unprofessional behavior. Diesel's name was instantly thrown into the ring, and the pair did little to quash feud rumors when movie bosses reportedly had to separate them when they hit the promo trail for the latest film. Insiders now say the two action stars have met up on numerous occasions to patch up their relationship, and both will be back for the ninth film in the popular action franchise. Sources tell TMZ the two fell out over "real estate," meaning how much an actor shines and how good they look on camera. They add that ultimately Johnson, who joined the franchise for
Fast Five
, acknowledged that it's original star Diesel's movie. Rumors of the onset feud didn't hurt takings for the film though, also known as
Fast and Furious 8
, as it broke box office records after being released worldwide last week, taking an estimated $532.5 million .
Johnson took to his Instagram
on Monday
to thank fans for their support. "Biggest global box office opening of all time and the most fun, get the job done, s**t talkin' character I've ever played. THANK YOU," he posted next to the film's poster. "I've learned over the years that anytime success comes along I always pause and ask the critical questions. What's the next move? What's the best move? What's the smart move that gives the people what they want? "Then my mind drifts to what size off road tires I should put on my next pick up truck. You know, the important stuff… Grateful and thrilled you guys luv (
sic
) the movie! Now the internal dialogue and business strategy begins."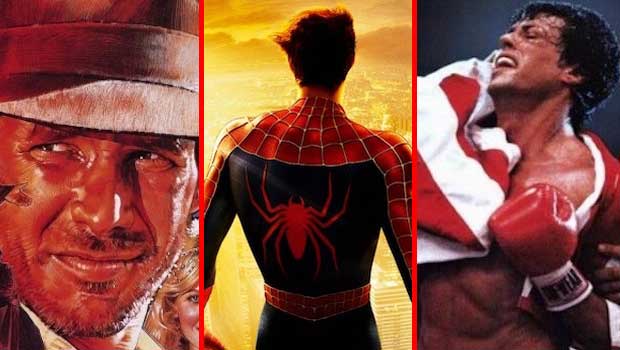 Can You Identify These Iconic Movies With Only Parts of Their Posters?
click here to read more
Advertisement