Eli Manning's a Sad Sack as Brother Peyton Wins Super Bowl and Hilarious Viral Memes Ensued
Advertisement
When your brother brings home a better report card than you. https://t.co/auwiPZa9lK

— Ryan Wyatt (@Fwiz) February 8, 2016
when you graduate with honors and your brother is named the valedictorian and they forget about you https://t.co/dWlw0QuDhq

— BuzzFeed (@BuzzFeed) February 8, 2016
When you know you'll no longer be the favorite brother. https://t.co/1UbgF2fK5q

— Sports Pics (@AmazingSprtsPic) February 8, 2016
Most of the tweets played off of the brothers' supposed sibling rivalry. As of last night, both Mannings have won two Super Bowls, with Eli being named Super Bowl MVP twice, while Peyton only has one Super Bowl MVP, though the elder Manning has five league MVP awards. So while both brothers may be headed for the NFL Hall of Fame, Peyton is definitely considered a shoe-in.
Even at its worst, you're still having a better day than Eli Manning did yesterday. #mondaymotivation pic.twitter.com/mRdTZd30j2

— Alisha Grauso (@AlishaGrauso) February 8, 2016
Even before the Super Bowl win, all eyes were on Peyton this season and the possibility that this was his last. And if Peyton does indeed retire, Eli still has a chance of eclipsing him in any of his final years. Perk up, Eli, there's always next season.
Pretty sure Eli had money on the Panthers. https://t.co/vKxkbhXSUi

— The CopiahDawg™ (@CopiahDawg) February 8, 2016
"gonna have to hear about this at thanksgiving again"

-Eli Manning pic.twitter.com/CMGFAGDXaP — i feel like (@heyifeellike) February 8, 2016
This is actually just cardboard cutout of Eli he is at home doing laundry pic.twitter.com/Rc5zLOqzdL

— Mezrahi, Samir (@samir) February 8, 2016
Eli…still trying to process the #puppymonkeybaby commercial pic.twitter.com/hQIFEhUZVU

— Forrest Kobayashi (@forrestkoba) February 8, 2016
Eli Manning.. pic.twitter.com/u9JUxkMyHK

— NFL Memes (@NFL_Memes) February 8, 2016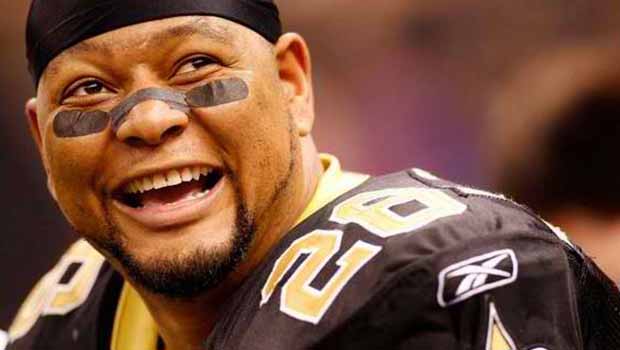 You Won't Believe How These NFL Stars Lost It All
Stars in the NFL make a lot of money in a very short period of time, and then their careers are over. These athletes prove that holding on to that hard earned cash is harder than it seems. Here are 31 examples.
click here to read more
Advertisement
He may have his own Super Bowl rings, but that didn't stop little brother Eli Manning from looking mighty moody when big bro Peyton won his second Super Bowl on Sunday. An image caught right at the moment the Denver Broncos put the game on ice with a decisive fourth quarter touchdown shows the youngest Manning with a definite pout on his face. No matter his explanation, the image has gone viral. Really viral.