Facebook's 'Like' Button Gets Some Company With the Launch of Facebook Reactions
Looks like the "like" button is getting some company on Facebook. Facebook unveiled a new set of emoji "reactions" around the world early Wednesday morning. The new "reactions" give the social network's 1.59 billion monthly users another five ways to react to a post other than just pressing the "like" button.
The new five reactions include, "love," "haha," "wow," "sad," and "angry." The reactions "yay" and "confused" were originally tested in other countries, but were later dropped off the list due to the lack of universal understanding. In order to use the reactions, users must hold down the "like" button on mobile or hover over the "like" button on desktop to see the other reactions available.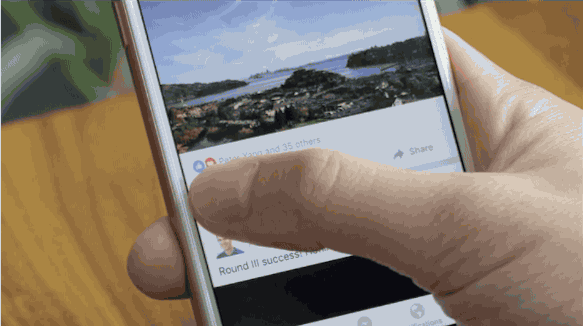 The reactions "were based on our research of things people were most frequently reacting to via comment stickers and other things. We wanted to make sure that set felt right and universal," product designer Julie Zhuo told
ABC News
. After being launched last October, the reactions were tested in a variety of countries. Facebook wanted to make sure the reactions were easily understood and very accessible. "This is just the beginning," Facebook engineering director Tom Alison shared with
BuzzFeed News
. "The team is still going to be looking at how people are using this. We're going to be learning a lot. We're going to be iterating on this."