Footballer Cam Newton a New Year Dad
Celebrity
| |
Advertisement
Newton announced the happy news via Twitter, writing, "My longtime girlfriend and I were extremely blessed to have a son last week. Our family is excited and thank you all for the well wishes!" "I've been quiet about this because I didn't want to create a distraction for my team and appreciate the privacy in this joyous time," he added.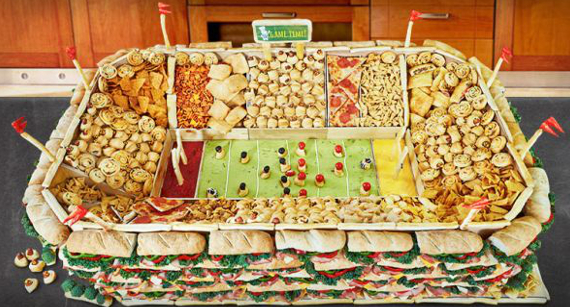 Football Shaped Food For Super Bowl Sunday
Feeling festive for Super Bowl Sunday? Of course you are - unless the knot in your stomach worrying over your favorite team has rendered you useless to the rest of the world. But for those of you super excited for Super Sunday, we have the most creative, festive, and fun football…
click here to read more
Advertisement
Carolina Panthers football star Cam Newton will ring in 2016 as a dad after welcoming a son over Christmas. The 26-year-old quarterback's girlfriend Kia Proctor gave birth to the couple's first child in Atlanta, Georgia.