2016 NFL Fantasy Football: The Top Players at Each Position
Advertisement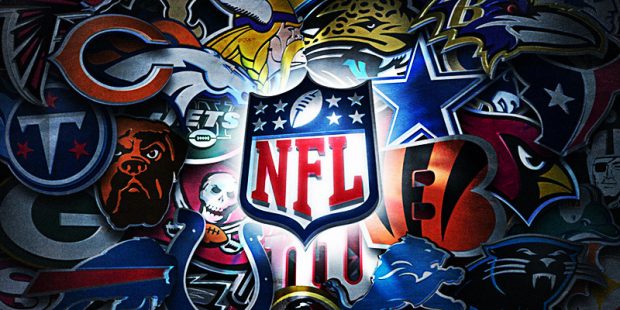 With the 2016-2017 NFL season nearly upon us, Fantasy Football players are already making the rounds to get one step closer to a coveted championship and bragging rights: setting their big boards, starting their mocks, praying for that first pick (or perhaps, praying to get out of it).
This fantasy season will be special for many reasons; it could signal the changing of the guard from running back to wide receiver at the top of the first round, as well as a youth movement at quarterback. Breaking down fantasy prospects can be a lot to get through, but we are here to help. So, without further ado, here is our list of the Top Fantasy Players at each position for this upcoming season:
Running Back:
Todd Gurley – Yes, the reigning Rookie of the Year is also my consensus top pick at running back (and my #1 pick overall – I can't let go of these RBs, man). Even in the face of a potential sophomore slump, Gurley is the definition of a workhouse, do-it-all back, as well as being the focal point of a Los Angeles Rams offense that leaves much to be desired. His amazing performance last season (1106 yards, 10 touchdowns) came in just 12 games started while playing in the "Ninth Circle of Hell" aka the NFC West. This kid is the real deal.
Jeremy Hill – Here's a curveball for you. Sure, Hill isn't a "name" like a Lynch (who will be missed this season), or a Peterson, but one thing cannot be denied: the man gets carries, and the man scores touchdowns. The three-year vet, while failing to eclipse the 1000-yard rushing mark with only a 3.6-yards-a-carry average last season, still scored 11 touchdowns. Expect Hill to continue to head the Cincinnati Bengals' balanced attack this season and score double-digit TDs again.
David Johnson – You may be surprised to find Johnson at the very top of many internet mock drafts. Not only is Johnson my third best fantasy RB, but he is also one of my breakout players, poised to have a huge season. After scoring 12 total TDs last season and averaging 4.6-yards-a-carry at only 125 attempts, Johnson is ready to explode. The Arizona Cardinals have come close to making a real impact on the playoffs each of the last three years. In order to keep Carson Palmer healthy (more on him later), they will feed Johnson, and as defenses stack the box against him, it will open up Bruce Arian's deep-passing attack.
Next: WIDE RECEIVER
Advertisement