25 Athletes With Seriously Smokin' Wives
Advertisement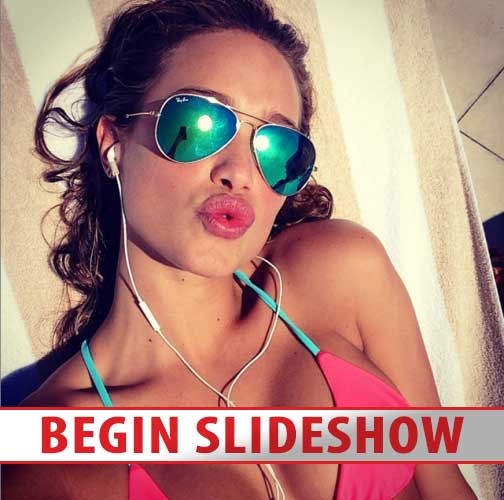 Hey, remember high school? The jocks had all the fun. They were the school stars. A jock was often the Prom King and got to dance with and even date the hot Prom Queen. Guess what? Nothing has changed. Many of those jocks have gone on to great sports careers and, yes, they still get the hot girls. Okay, okay. Successful nerds and funny guys often get beautiful women, too. But this article is about the sports stars who have it all.
No doubt about it. Athletes often lead a charmed life. They were born with amazing physical abilities and talent; they have movie-star physiques; they're richer than the average Joe and frequently boast multi-million dollar contracts; advertisers pay to have them sponsor their products; and stadiums get filled with thousands of cheering fans, who worship the ground they walk on.
Granted, it's not all fun and glory. Athletes have to endure ridiculous training schedules and often get injured. And their sports careers may only last a few years. But for your typical red-blooded American male, by far, one the best things about being a pro athlete are the beautiful women that seem to be yours for the asking. Getting hot women isn't that easy, of course, even for the top sports stars. You still have to wine and dine and romance those beautiful ladies. But I'll gladly swap my life with a pro athlete, even if it's just for a few days.
Hey, guys… Don't be jealous. It's only natural that sports stars get the hottest women in the universe. After all, why would any self-respecting babe give up a chance to drive around in a Porsche or Lamborghini, and live in a multi-million dollar mansion with a physically perfect male specimen, who is probably charming, clever, sensitive, respectful, and caring, as well? That's not to say we average guys don't have something to offer. Hey, we do, right?
Without any further ado – and for your viewing pleasure – please enjoy these 25 beautiful wives and girlfriends of sports stars.
Advertisement