Did 'Game of Thrones' Just Reveal The Fate Of Jon Snow?
Entertainment
| |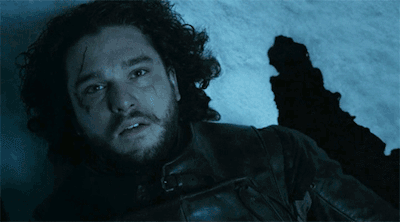 Since the closing moments Season 5 of HBO's hit fantasy series Game of Thrones, fans have been locked in speculation over the fate of Jon Snow, who was betrayed by the Night's Watch and left for dead.
Is he dead? Alive?
To make matters worse, for the first time in the show's history, those who have read the books are in the dark just as much as anyone who only watches the show. Book 5 of the series ends where Season 5 ended (at least in terms of Jon Snow's fate).
But on Monday, HBO released the first teaser for the upcoming season and the image is only sure to exacerbate the conversation of whether Jon Snow is alive. The poster shows Jon Snow, head down, a smear of blood streaking across his face.
What exactly does it mean? "He's alive!!" some will say. Others might be less convinced. April really can't come soon enough.
https://twitter.com/andygreenwald/status/668821953743048704/photo/1