This Guy Created the Ultimate Proposal Using a 'One Second Every Day' Video
Get ready for the happy tears. For eight months, Gavin Fogarty recorded one second of each day to create a very romantic proposal for his girlfriend, Clara.
"It's not that great and it's long so you're going to have to bear with me," he said before showing Clara the video. "I've been doing it for eight months."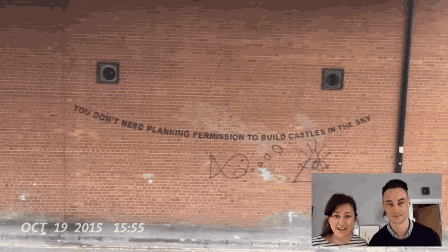 Fogarty hit play and a montage of their last eight months came alive on screen. While it was interesting to see what the couple has been up to, it was super sweet to see Clara's reaction in the bottom corner thanks to a hidden camera capturing all her laughter and happy tears.
The video then caught up with them in the current day, where Fogarty filmed a shot of the ring. Fogarty then turned to his girlfriend and popped the question. Of course she said yes! See the heartwarming proposal below!