Harvey Weinstein to Fund Women's Rights Organizations to Combat Trump Actions
Movies
| |
Advertisement
"I just named it the Miriam Foundation after my mom," Weinstein tells
The Hollywood Reporter
, "and I'm raising all the money. We're going to support (everything) from LGBT to women's rights, more women directors, the National Endowment of the Arts. I'm going to finance a lot of it privately."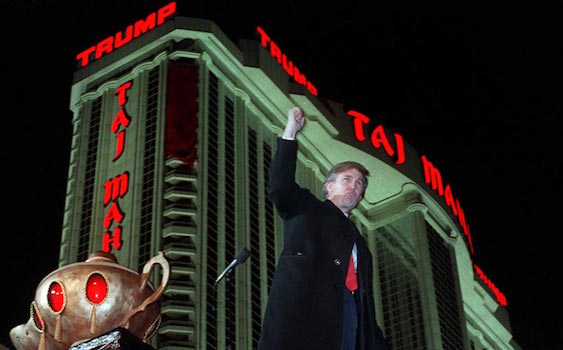 Donald Trump's 11 'Bigliest' Business Failures
Donald Trump talks a lot about his business experience...but not entirely. That's probably because a lot of his businesses ended in utter failure. If Trump is going to run the country like one of his businesses, here are eleven reasons to be very afraid:
click here to read more
Advertisement
Movie mogul Harvey Weinstein has set up a foundation to raise funds for communities and groups President Donald Trump appears to want to strip of power and resources. The revered film producer has created an organization under his late mother's name and insists he'll be doing what he can to make sure the rights of women and gay people are supported under Trump's government.