Good Looks, Gold Medals, World Champions – The Hottest Female Athletes
They're great at sports and they're beautiful, too. On or off the field, they look make our jaws drop! These gorgeous female athletes are the superstars in their sport, yet they could easily be super models, too.  They have flaunted their sexy bodies and good looks, while gracing the pages and covers of
Sports Illustrated,
Maxim
,
People
,
E!, Us
, and virtually every other magazine and newspaper. Men lust for them. Women idealize them. Here is the ultimate list of the world's hottest women in sports.
Alex Morgan – Soccer, 2015 World Cup Champion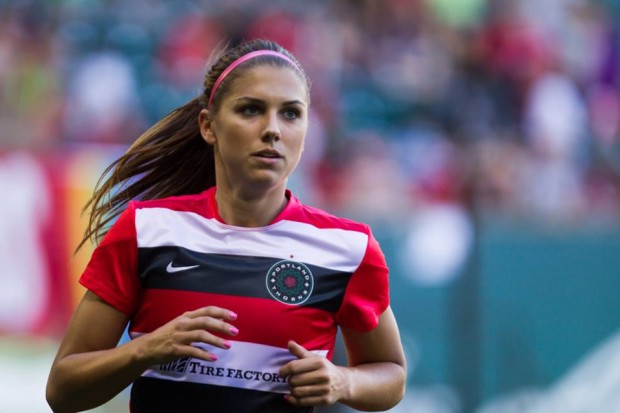 America, the beautiful. Alex Morgan is part of the amazing U.S. Women's National Soccer Team that just won the World Cup. To celebrate their huge win, they paraded down New York City's Canyon of Heroes (renamed the Canyon of Heroines for this parade) as confetti rained down on the 23 players, including stars Abby Wambach, Carli Lloyd, Hope Solo, Megan Rapinoe, Meghan Klingenberg, and, of course, Alex Morgan (featured here). They scored three times in the first 16 minutes of the team's incredible 5-2 win over Japan in Vancouver, British Columbia. Morgan must be very proud as we are for her and her team mates. Like the other players on the team, she is a joy to watch on the field – true beauty in motion.
More Articles from YourDailyDish