Iggy Azalea Fires Back at Macklemore Mention on 'White Privilege II'
Celebrity
| |
Advertisement
"You've exploited and stolen the music, the moment/The magic, the passion, the fashion, you toy with/The culture was never yours to make better," he sings in the second verse, before continuing, "You're Miley, you're Elvis, you're Iggy Azalea/Fake and so plastic, you've heisted the magic/You've taken the drums and the accent you rapped in/You're branded 'hip-hop,' it's so fascist and backwards." Macklemore then goes on to question his own actions as a Caucasian artist in hip-hop, and raps about the guilt he feels for joining in a Seattle, Washington, protest against police brutality in 2014 following the shooting death of unarmed black teenager Michael Brown. Azalea, who has previously had to defend her love of rap against attacks from Snoop Dogg and Azealia Banks, hasn't taken the song mention well, and she took to Twitter on Friday to fire back. "He shouldnt have spent the last 3 yrs having friendly convos and taking pictures together at events etc if those were his feelings," she wrote. Macklemore has yet to respond to Iggy's comment, but he is no stranger to accusations of cultural appropriation himself. He became a target after beating Kendrick Lamar to four top hip-hop honors, including Best Rap Album, at the 2014 Grammy Awards. "White Privilege II," which features poet/singer Jamila Woods, is the follow up to Macklemore's solo 2005 track "White Privilege," and is due to appear on the hip-hop duo's new album,
This Unruly Mess I've Made
.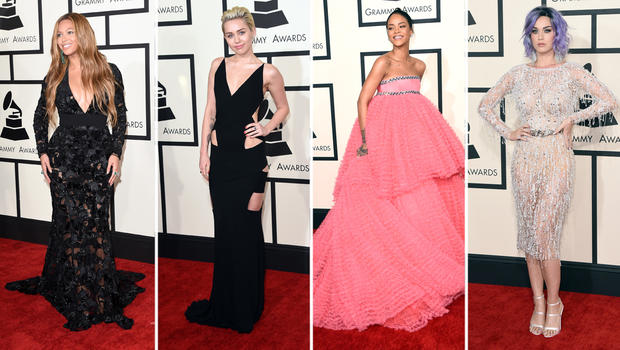 Must-See 2015 Grammy Awards Red Carpet Looks
The 2016 Grammy Awards will be held on February 15th and there is much anticipation to see what the biggest artists will be wearing. In the midst of award season, here is a recap of the must-see looks from the 2015 Grammy Awards!
click here to read more
Advertisement
Iggy Azalea has taken aim at fellow rapper Macklemore after he called out the Australian and accused her of cultural appropriation in the lyrics of a new song. The "Thrift Shop" star also name-checks Miley Cyrus and the late Elvis Presley as artists who have capitalized on the popularity of black music on new Macklemore & Ryan Lewis track, "White Privilege II."