Jared Fogle Charity Funded Child Porn Instead of Fighting Child Obesity
News
| |
According to multiple reports, the charity that
disgraced Subway spokesman
Jared Fogle set up to help fight childhood obesity never issued a single grant, and instead used the majority of its charitable givings on the salary of its executive director. As
USA Today
reports, 60% of the donations received for Fogle's Jared Foundation went to executive director Russell Taylor. In April 2015, Taylor plead guilty to child exploitation, possession of child pornography, and voyeurism. Some of the child pornography Fogle was charged with possessing had been created by Taylor.
The Jared Foundation was started in 2008 to help fund school nutrition and fitness programs and to "help parents identify 'at-risk' obesity behavior early on." If only someone had identified Fogle's "at-risk" behavior early on! But we digress.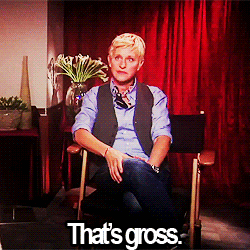 According to tax records obtained by the
New York Daily News
,
"But while the foundation raked in donations between 2009 and 2013, it only spent about $73,000 a year, far under the promised $2 million." 'If Jared was really interested in helping children through his foundation, he could have gotten more money,' Daniel Borochoff, president of watchdog group CharityWatch, told the newspaper. 'As with a lot of celebrities, the charity appears to be more about image-enhancement than charitable deeds.' "About 60% of those annual expenses, about $44,000 a year, went to the salary of the foundation's executive director, Russell Taylor."
After the allegations against Taylor came to light in April, Fogle publicly cut ties with his former partner, but ostensibly didn't think it through enough to get rid of the evidence. Also according to
USA Today
, of the 40% of the foundation's remaining budget, more than half of that remains unaccounted for.