Jennifer Lawrence Is World's Most Valuable Star
Celebrity
| |
Advertisement
The Hunger Games
actress topped the list, compiled by editors of
Vulture
, which takes into account criteria including box office revenues, social media mentions and likability.
It is the second consecutive year at the top of the chart for Lawrence, who was recently named the best-paid actress in Hollywood by editors of
Forbes
magazine. "In addition to being adored by fans and critics alike, she continues to savvily mix big-money tentpole fare such as
The Hunger Games
with the sorts of smart prestige choices that have already garnered her one Academy Awards win and three nominations," reported
Vulture
. "That approach is why her reign may well continue in 2016." Robert Downey, Jr., who topped the list two years in a row before he was dethroned by Lawrence in 2014, came in second place, ahead of Leonardo DiCaprio at three and Lawrence's regular collaborator Bradley Cooper at four. The top five was rounded out by Dwayne 'The Rock' Johnson. Both Angelina Jolie and her husband Brad Pitt dropped out of this year's top 10, and the release of
Jurassic World
helped propel its star Chris Pratt up 57 places to number 11. Other stars to feature in the top 10 include Tom Cruise, Hugh Jackman, Sandra Bullock and Channing Tatum. Lawrence's big success comes less than a year after she was embroiled in a major row over the size of her salary. The Oscar-winner was mired in controversy after emails leaked from the Sony Pictures studio revealed she and Amy Adams had been paid significantly less than their male co-stars in 2013 drama
American Hustle
. She recently addressed the drama in an open letter in which she blamed herself for failing to fight for a higher salary. "When the Sony hack happened and I found out how much less I was being paid than the lucky people with d**ks, I didn't get mad at Sony. I got mad at myself," she wrote. "I failed as a negotiator because I gave up early. I didn't want to keep fighting over millions of dollars that, frankly, due to two franchises, I don't need… (My co-stars) all fought and succeeded in negotiating powerful deals for themselves. If anything, I'm sure they were commended for being fierce and tactical, while I was busy worrying about coming across as a brat and not getting my fair share."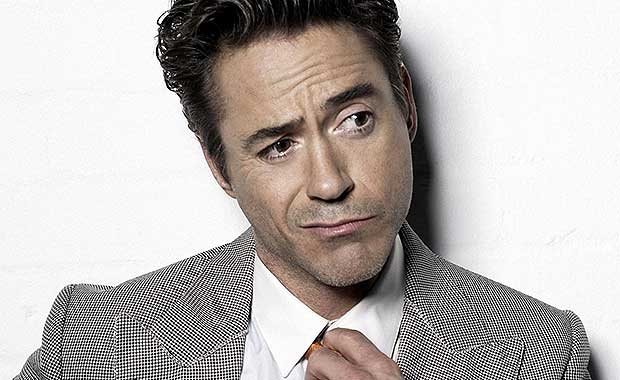 Celebrities Who Do Not Drink Alcohol
From the outside, we often look at celebrities and see a life of glitz and glamor, late-night L.A. parties with expensive bottles of champagne, wines, and the only the finest liquors. But for some celebs, they choose to stay away from the lure of the bottle, whether they maintain a strict…
click here to read more
Advertisement
Jennifer Lawrence has been named the most valuable star in the world ahead of Robert Downey, Jr. and Leonardo DiCaprio.