John Legend and St. Vincent Teaming Up for Planned Parenthood Project
Music
| |
Advertisement
Stosuy posted a picture of
Legend
, St. Vincent and Galifianakis gathered around a piano which he captioned, "I'm working on something for Planned Parenthood on behalf of @thecreativeindp. These are some of the people involved. More soon." Among those who could be involved with the project is St. Vincent's rumored romantic interest and artistic collaborator Kristen Stewart. Earlier this month, Stewart told
The Guardian
she would appear on an album benefiting Planned Parenthood, as the reproductive health charity's funding has come under threat from President Donald Trump's administration. "Obviously that's (contributing to the benefit album) all because of the person who I'm not even going to name (Trump)," the 26-year-old said. "Because the truth is, he's terrifying. He's not funny at all." Stewart roped in St. Vincent, real name Annie Clark, to score her debut short film
Come Swim
. According to the
Los Angeles Times
the
Twilight
star has gone behind the camera again for a collaboration with the band Chvrches in aid of the family planning nonprofit organization. Bosses at the charity are at odds with the Trump administration because they offer abortion services to women and the president is threatening to cut their government funding unless the services are discontinued. Other stars who have expressed support for Planned Parenthood include Scarlett Johansson, Katy Perry, Miley Cyrus and Jennifer Lawrence.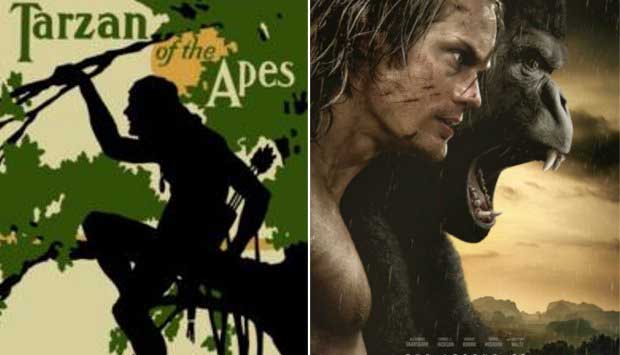 17 Books Taking on the Big Screen in 2016
2016 has gifted us with a crazy amount of book to movie adaptations. Huge best-selling hits such as Me Before You and The Girl on the Train have very big shoes to fill, but from the trailers it looks like fans will not be disappointed. Check out some of the…
click here to read more
Advertisement
John Legend and St. Vincent are collaborating on a new musical project in aid of the charity Planned Parenthood. The mystery project, which will also feature actor and comedian Zach Galifianakis, is being worked on in conjunction with the website The Creative Independent, whose editor Brandon Stosuy revealed the first details on Twitter.