Katy Perry Calls Out Celebrities Who Refuse to Take Political Stand
Apple
| |
Advertisement
"I don't think you have to shout it from the rooftops, but I think you have to stand for something," Perry tells
Vogue
in a new interview. "And if you're not standing for anything, you're really just serving yourself, period, end of story." The 32-year-old, who appears on the cover of the fashion magazine's May issue, famously threw her support behind U.S. presidential candidate Hillary Clinton in the November elections, and she has made no secret of her disdain for President Donald Trump's controversial views and policies, revealing his shock victory affected her on a deeply personal level. "I was really disheartened for a while; it just brought up a lot of trauma for me," she says. "Misogyny and sexism were in my childhood: I have an issue with suppressive males and not being seen as equal. I felt like a little kid again being faced with a scary, controlling guy." The singer's passion for bringing about political change has also influenced her creatively. The "Firework" hitmaker admits her upbeat early songs lacked a social message and it's something she is keen to change going forward. "California Gurls" and fluffy stuff would be completely inauthentic to who I am now and what I've learned," she explains. "I do believe we need a little escapism, but I think that it can't all be that. If you have a voice, you have a responsibility to use it now more than ever." The star's remarks emerge just weeks after actress Lola Kirke blasted Perry's pop rival Taylor Swift for failing to use her influence to speak out against Trump. "I totally understand why some people won't do that (speak out)," the
Mozart in the Jungle
star said. "I definitely think that there are certain celebrities who really could offer more help to grassroots movements with their power – and don't." "Like Taylor f**king Swift," she added, "who may as well have voted for Trump, as far as I'm concerned, by not doing anything."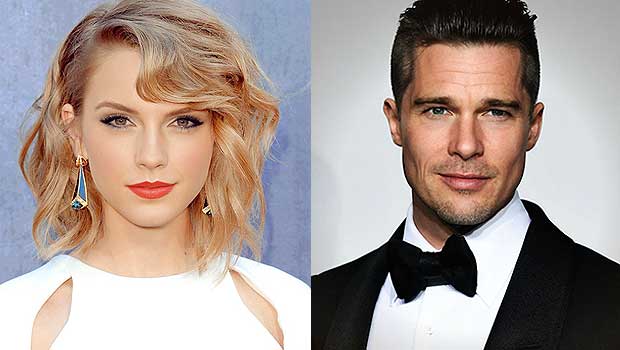 Can You Guess the Celebrity Mash-Ups in These Stunning Photos?
People love to guess what the children of Hollywood's most beautiful couples will look like. One Norwegian artist is taking his love of celebrity mash-ups to a whole new level. ThatNordicGuy, otherwise known as Pedro, maintains a portfolio on Deviant Art where he photoshops anywhere from 2-5 famous faces into one (usually) more…
click here to read more
Advertisement
Katy Perry is calling on her fellow celebrities to "stand for something" and use their voices to speak out about political issues. The pop sensation has been outspoken in her support of women's rights and issues affecting the lesbian, gay, bisexual, transgender, and queer (LGBTQ) community, and she insists more stars should be doing the same.