Kesha Given Standing Ovation at Billboard Music Awards
Entertainment
| |
Advertisement
Kesha insisted there was no plan to bad mouth her boss or his company executives at the Billboards, and on Thursday, she was added back on to the awards line-up. The singer took the stage at the T-Mobile Arena for her first televised performance since her legal battle began to belt out a flawless cover of Dylan's "It Ain't Me Babe," with singer/songwriter Ben Folds accompanying her on piano. At the end of the set, Kesha could be seen marveling at the crowd's support, holding her hands up to her face as fans stood in solidarity and applauded her bravery. Kesha and Folds had previously staged the same performance at his Orpheum Theater show in Los Angeles on Wednesday night, a day after their Billboards set had initially been canceled. Once she regained Kemosabe officials' permission to take the stage at the Billboards on Thursday, she returned to social media to thank her followers for their continued support. "Good work animals (nickname for her fans)," she posted. "Looks like our voices can be heard after all." Kesha also used the red carpet to honor another of her music icons, Prince, with her purple suit, which featured heavy gold embroidery.
Showing off her outfit on Instagram, she told fans: "Very lucky to be wearing a classic nudie (
sic
) suit on this carpet. this piece of vintage clothing is truly a piece of art (like. museum piece) and an homage to both Bob Dylan and Prince. thank u so so much to the nudie suit crew for sharing this art and letting it adorn my body tonight. I'm very appreciative and grateful."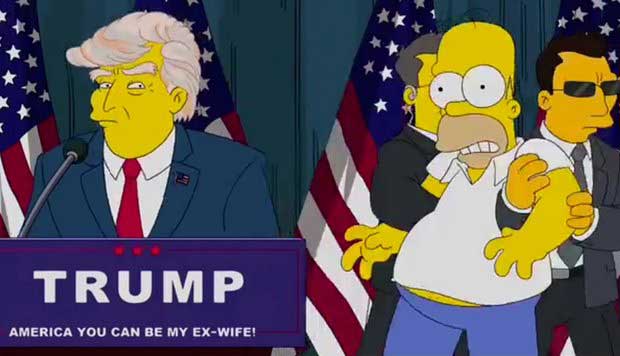 All the Times 'The Simpsons' Correctly Predicted the Future
The Simpsons has been some of the best satirical programs found on television over the last 28 years. The Emmy-winning animated series is the longest-running sitcom in history, as well as the longest-running scripted show in American TV history. Through its nearly three decades on the air, the show has become…
click here to read more
Advertisement
Kesha received a standing ovation from the star-studded audience at the 2016 Billboard Music Awards after delivering a tribute performance to Bob Dylan. The "Tik Tok" hitmaker's set at Sunday's Las Vegas ceremony was thrown into jeopardy last week after her label bosses at Dr. Luke's Kemosabe Records rescinded their approval for her appearance amid concerns she was going to use the platform to attack her former mentor, who she has accused of physical and emotional abuse during their 10-year professional relationship.