Louis Farrakhan Offers Beyonce Protection Amid Police Boycott Threat
Celebrity
| |
Advertisement
Beyonce added fuel to the fire during her performance at the Super Bowl half-time show, when she paid tribute to the Black Panthers movement – a revolutionary black nationalist and socialist organization in the U.S. As a result, members of police unions in Miami and Tampa, Florida, and Tennessee have launched boycotts, threatening not to work as volunteer officers during the stops on her upcoming Formation World Tour. On Sunday, Farrakhan announced his support for Beyonce during the Nation of Islam's Saviour's Day in Detroit, Michigan, where he spoke to more than 14,000 members of the Nation of Islam. In the keynote address, he promised to provide extra security in the event local cops don't show up, saying: "She started talking that black stuff and white folks say, 'Well, we don't know how to deal with that'. Well, you taught us everywhere we went about the Holocaust
[sic]
, but we have sympathy for you. But when one of us shows some independence, look at how you're treating Beyonce now. You're going to picket. You're not going to offer her police protection. But the FOI (Fruit of Islam) will." The Fruit of Islam is the Nation of Islam's paramilitary wing, which previously provided protection for Jay Z and Jay Electronica during the Brooklyn Hip-Hop Festival last summer. Check out Farrakhan's speech below: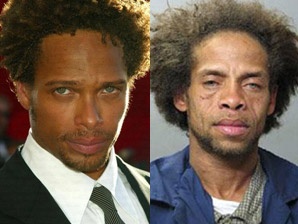 25 Celebrities Who Committed Horrible Crimes
We often wag our fingers at celebrities when they commit the slightest of infractions. If they badmouth another celebrity we like, if they make a distasteful joke on Twitter, if they have a negative reaction to pushy paparazzi, we might write them off entirely, insisting that we'll never go to…
click here to read more
Advertisement
Nation of Islam leader Louis Farrakhan has offered to provide Beyonce with security protection if police unions across America go through with their planned boycotts against her upcoming tour. The singer first sparked controversy earlier this month when she released her new single "Formation." Critics were quick to argue that the music video for the track features an anti-police message in light of the deaths of black men and women at the hands of police officers across the country in recent years.