Civilians Become Spies in Matt Damon's Hilarious 'Jason Bourne' Prank for Charity
Calling all wannabe spies! Here's your chance to hang out with Jason Bourne in real life! Matt Damon has teamed up with Omaze to offer fans the chance to hang out with him at the premiere of his new feature film,
Jason Bourne
. In order to give fans a little preview, Damon became the ultimate prankster to some unsuspecting fans, giving them the opportunity to feel like they were in a spy movie.
"We set up a simulation to give unsuspecting people the chance to feel like they're in a spy movie," he explained in the video (below). "All they have to do is trust me." Damon started out the prank by asking random people in a park to answer a phone. Some declined to take the phone and answer it – after all, it was a complete stranger handing them a phone and then running away – but others were quick to get involved to see what all the commotion was about. "I need you to go buy a hot dog," Damon told one very skeptical man. The
Good Will Hunting
star even told one woman to meet someone on a bridge and tell him "elephants can swim."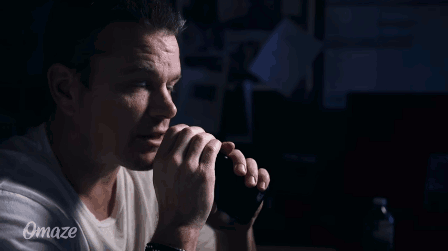 Those who followed the directions eventually ended up with a manila envelope that sent them to a special location. Little did they know that Damon would be there to surprise them. For being good sports, Damon offered them all free tickets to the July premiere of the new
Bourne
film, but warned them that the next time someone hands them a phone and runs away, they probably shouldn't answer it. "In the future, when people call you with requests like that, don't follow them," Damon said. All of the fun was sponsored by Omaze, an online charity that partners with celebrities to raise money. Damon is the latest celebrity to get on the Omaze bandwagon, following
Chris Pratt
and
Ben Affleck
, with Damon raising money for
Water.org
. Find out how to enter and donate to 
Omaze here
. All it takes is $10! Check out the full video below.
Jason Bourne
hits theaters July 29.