Mexican Construction Worker Sends Donald Trump Powerful Message From Atop One of His Towers
Advertisement
A Mexican-born Canadian construction worker inserted himself into the heated American presidential race this week after his photo of a Mexican flag went viral on social media.
Diego Saul Reyna climbed over forty flights of stairs to fly a Mexican flag from the top of the newest Trump Tower currently under construction in Vancouver. Reyna, who's not a worker on the site, wore his construction clothes including boots and a hard hat, and carried pieces of steel with him to disguise his intent.
The 30-year-old, who was born in Mexico but became a Canadian citizen in 2011, initially explained his actions as standing with his "Mexican brothers who worked on that building and were afraid to speak up."
In a later interview with Fusion, Reyna elaborated on his motivations saying:
"When Donald Trump says Mexicans are rapists, that includes my mother, my father, and everyone I've ever loved in my family. Everyone I admired growing up, like my teachers. That's what goes through my mind, and he's spreading that message to the world. There's too many countries that don't know [Mexicans], and the only thing they've heard about is what Mr. Trump is saying. He's the most popular person in the world right now, and he's not saying anything positive. Nothing he says is uplifting."
Reyna's actions gained a great deal of attention after a Facebook photo of him posing with the flag went viral. The post, which has been shared over 8,000 times (as of press), was accompanied by a passionate message from Reyna that challenged Trump's oft-discussed statements from last summer that referred to Mexicans as rapists, criminals, and drug dealers.
When asked how he reacted to the post going viral, Reyna once again speaking to Fusion said:
"The main message and the bottom line here is Mexicans are not criminals or rapists. People commit crimes, and there's Mexicans who have committed crimes, but you can't generalize and blame an entire ethnic group—especially when you benefit from us. We give our work to the countries that we migrate to. If I were to sum it up in one sentence, the bottom line is we're not all criminals. I never thought the picture would go that viral. I posted it on my page and thought only my friends would see it. I'm not popular, and I'm not that active on social media, so when I saw the shares from all nationalities and ethnic groups I realized my message wasn't wrong. I realized I didn't have a delusional attitude. I was right."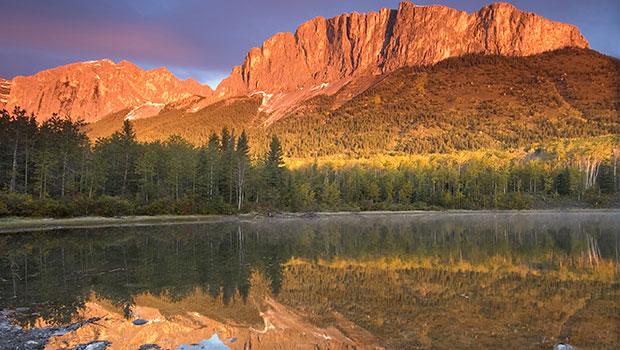 Do You Know United States Geography? Take This Quiz!
click here to read more
Advertisement