Neighbor Saw Derogatory Word Written Into Car, How She Fixed It Is Fabulous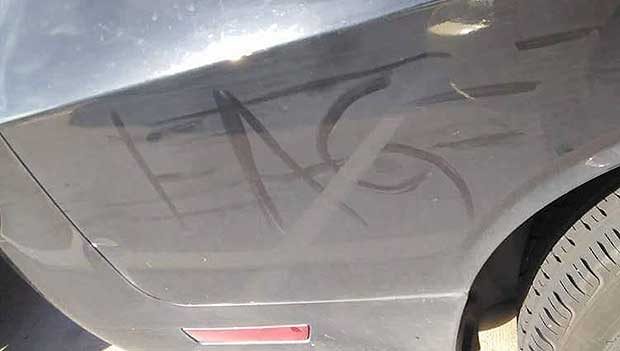 When one good samaritan saw a hateful word scrawled into the dust of a nearby parked car, she knew there was only one thing she could do. In a post on
Love What Matters
, a woman named Arhea Unruh saw the word "Fag" written into the dirt on a car next to hers. From the information in the post, it's unclear if the derogatory word was directed at the person, or if some inconsiderate individual put it there as a "joke," but what Unruh did is drawing a huge collective applause from thousands on social media.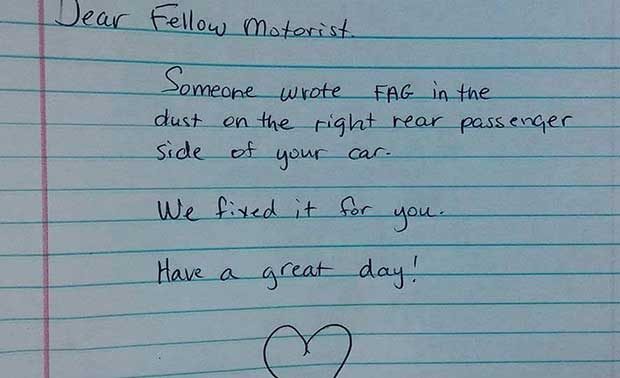 Unruh wrote a short letter to the "Fellow Motorist," telling them:
"Someone wrote FAG (sic) in the dust on the right rear passenger side of your car. "We fixed it for you. "Have a great day!"
Unruh "fixed" it by changing the "g" to a "b" and writing out, "Fabulous."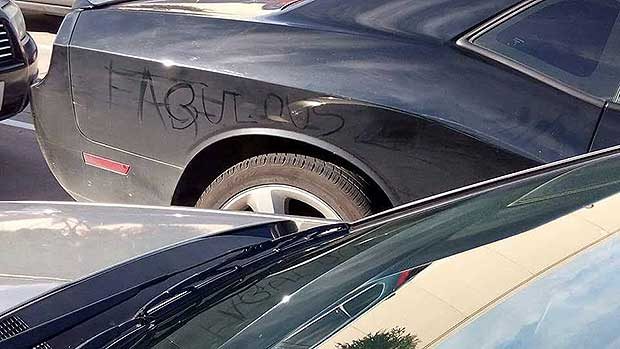 Users on Love What Matters praised the sentiment with the post drawing over 6,000 likes and hundreds of comments (as of press).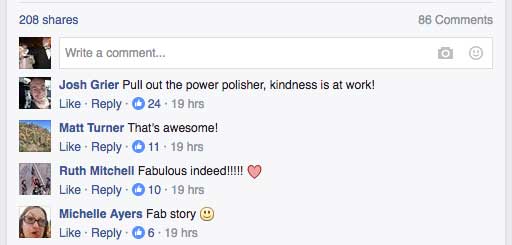 Love trumps hate, always.
Advertisement
More Articles from YourDailyDish