Netflix Drops First Teaser Trailer and Release Date for 'Fuller House'
Entertainment
| |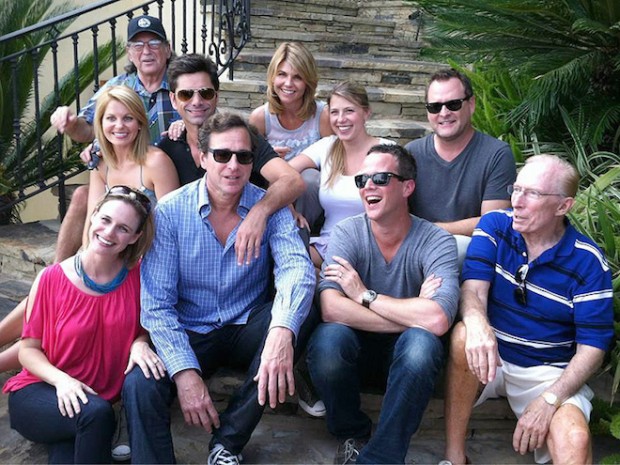 Rejoice nostalgic 90's TV fans, Netflix has finally announced the release date for the highly anticipated series Fuller House. Premiering February 26, the series is a spin-off of the popular late 80's/early 90's ABC series Full House.
The original series followed Danny Tanner (Bob Saget) a recent widower who moves in with his brother-in-law Jesse (John Stamos) and best friend Joey (Dave Coulier) to help him raise his three daughters. The spin-off takes the original concept and updates it as Tanner's eldest daughter D.J. (Candace Cameron Bure) is now recently widowed, and moves in with her younger sister Stephanie (Jodie Sweetin) and best friend Kimmy Gibbler (Andrea Barber) to help raise her children in the house she grew up in.
In addition to the release date, Netflix released a brief teaser trailer for the series. Set to Miranda Lambert's "The House That Built Me," the trailer tracks through modernized versions of the sitcom's living room and kitchen sets. When the camera's pan reaches the house's front door, numerous familiar character voices and catch phrases are heard behind the door symbolizing the series' imminent arrival.
The first season of Fuller House will consist of 13 episodes and be available exclusively on Netflix.
In addition to Bure, Sweetin, and Barber, the series will feature appearances by Full House stars Saget, Stamos, Coulier, Lori Loughlin, twins Blake and Dylan Tuomy-Wilhoit, and Scott Weinger. Notable by their absence are the Olsen twins, Mary-Kate and Ashley, who rose to stardom on the show sharing the role of Michelle. Producers have confirmed they don't appear in the first season, but have left the door open for a future appearance.