New Dog Adoption Site Hopes To Save Korean Dogs From Slaughter
A new adoption service based in Korea and servicing the US and Canada is hoping to shed light on a brutal annual tradition in Korea and help save the lives of dozens – if not thousands – of foster dogs.
NamiKim.org and the Save Korean Dogs activist group are helping to draw attention to South Korea's treatment of dogs and cats, where each year an estimated 2.5 million animals are raised in extremely inhumane conditions and then brutally slaughtered for meat.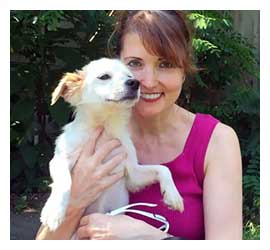 Now, Nami Kim and Save Korean Dogs have rescued 43 dogs from a dog farm in Korea to a safe boarding facility. However, these lovable pups need forever homes to call their own.
The organization has had more than two dozen success stories so far, but nearly a dozen dogs still need to find loving homes.
Maybe you've been thinking of adding a new addition to the family? Or perhaps someone has been a really good boy or girl this year and they deserve an extra special holiday present?
Whatever the case may be, help Nami Kim by spreading the word about these adorable little things and continue to help more dogs escape a terrible life and find the happiness they deserve.