The New iMessage Is Here to Take Your Texting to the Next Level
Get ready, the new iMessage is coming. During Apple's Worldwide Developers Conference on Tuesday, the company announced they will be upgrading iMessage with iOS 10. Beginning in the fall, users will be able to make their text messages more colorful, emoji-based, and animated. Check out the preview below.
https://www.youtube.com/watch?v=PERPpFWHnDM Apple has taken a hint from the big guys like Snapchat and Facebook Messenger and applied those features to iMessage. On the new software, emojis will be a major player. They will be three times bigger and will be able to replace text with a simple tap-to-replace feature.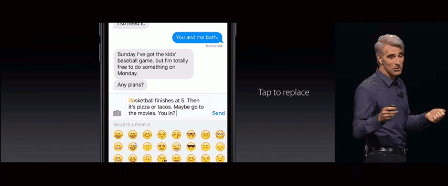 Along with the "emojification," users will be able to use bubble effects, which will animate the messages depending on the context.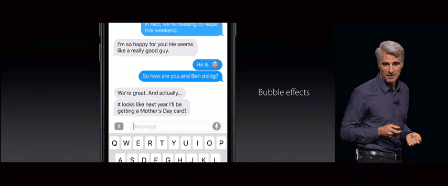 Another highlight includes the invisible ink feature, which allows the user to slide their finger across the screen to reveal the text or image and the handwritten message feature that makes the users finger their own personal pen.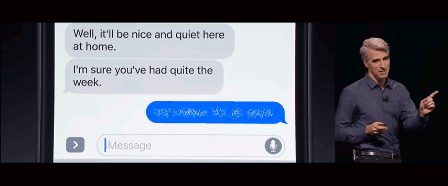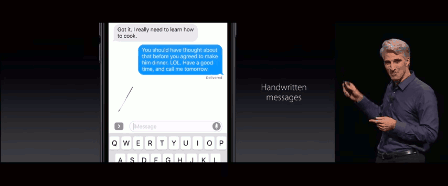 The most animated feature comes from the full-screen effects. Now the background images of your screen can match the tone and expression of the text.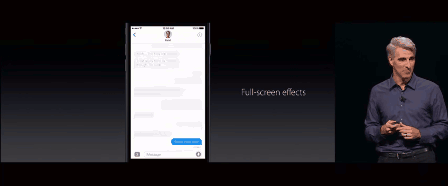 A quicker camera, better pictures to links and videos, tap backs, current location, and scheduling have also been updated in the new iMessage. Check out some more of the highlights below and check out the full keynote speech about all of Apple's new products and updates
here
.