New ISIS Video Threatens Attack On New York City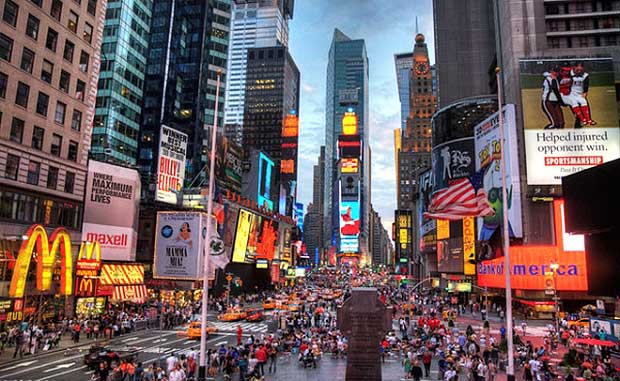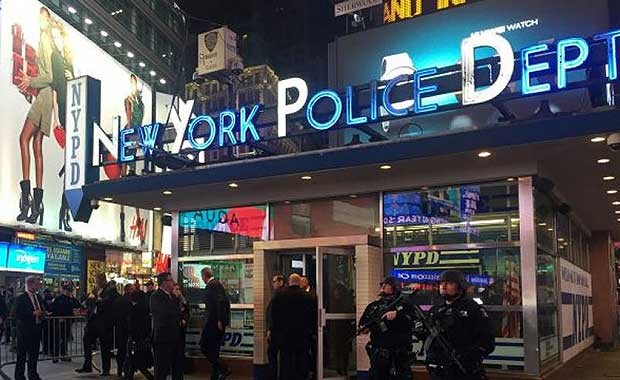 The terrorist organization responsible for the attacks in Paris last Friday have released a new video threatening their next target. ISIS, or as some have begun to call them, Daesh (an acronym meaning loosely, "a bigot who imposes his views on others") released on Wednesday night a new propaganda video threatening an attack on New York City similar to the Paris attacks.
The video features several common scenes from the city, including Times Square, a GAP store in Herald Square, and yellow taxi cabs interspersed with images of militants from the terrorist group holding guns and wearing suicide vests. Mayor Bill de Blasio with NYPD Commissioner Bill Bratton spoke to reporters Wednesday night about the video. "We understand it is the goal of terrorists to intimidate and disrupt our democratic society," said de Blasio. "We will not submit. It's crucial that people go about their normal business recognizing the NYPD is providing extraordinary protection for the people of this city." Commissioner Bratton added, "No city is better prepared to protect against a terrorist attack. The NYPD will protect you. We will not be intimidated and we will not live in fear." Bratton played down the threat of the video, saying there's nothing "new" about it and even contains scenes from previously used propaganda videos. The NYPD released in a statement: "We are aware of the newly-released ISIS video that mentions Times Square. While some of the video footage is not new, the video reaffirms the message that New York City remains a top terrorist target." Authorities maintained there are no current or "credible" active threats against the city that they know of, but that authorities will remain at a "heightened state of vigilance" as the Thanksgiving holiday ramps up this weekend, where millions are expected to travel all across the country.