New 'Star Wars' Film Set To Shatter Opening Night Box Office Record
Entertainment
| |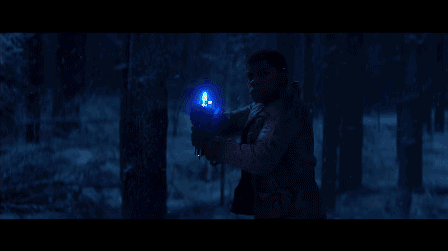 As the new sequel to the original Star Wars trilogy blasted off into theaters Thursday night, many in the industry were expecting opening weekend box office records to be obliterated, beginning with opening night.
Star Wars: The Force Awakens opens wide Friday, but screenings began in thousands of theaters Thursday night and analysts are predicting the opening night box office record will be shattered as the The Force Awakens brings in an estimated $50-55 million, and possibly $60 million by time final numbers are calculated Friday morning, according to The Hollywood Reporter.
The previous record-holder was 
Harry Potter and the Deathly Hallows' Part 2
, which bowed with $43.5 million in Thursday night previews in 2011. Warner Bros. 
The Dark Knight Rises
took in $30.6 million in 2012.
The Force Awakens is set for the widest box office release of all time, playing in 4,134 theaters over its opening weekend.
The opening night cume is a good indicator the sequel will break the overall weekend box office record, set this summer by Universal's Jurassic World, which earned an astonishing $208.8 million in its first three days. Prerelease tracking is putting The Force Awakens between $180-220 million over the weekend.