While Some NFL Players Sit, 9-Year-Old With Cerebral Palsy Stands for National Anthem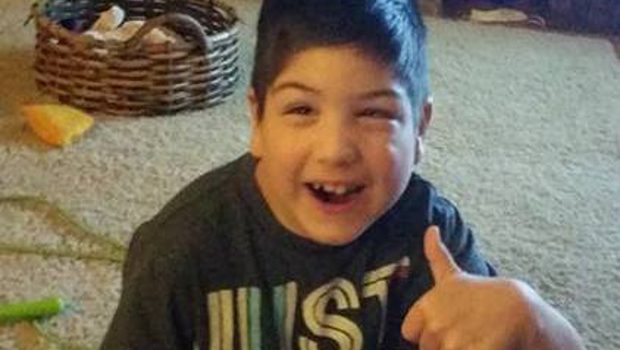 In the midst of whether or not it is right or wrong for some NFL players to sit during the national anthem, a 9-year-old boy with spastic quad Cerebral Palsy stands. Logan Wilson, 9, from Michigan can't walk on his own without the help of medical equipment, but mustered up the strength to stand up off the couch when he heard the national anthem being played during the Detroit Lions game on Sunday, a moment captured by his mother.
"He always takes off his hat," mom Rebecca Domzalski Wilson told
Fox 4 News
. "But until yesterday I never really saw him try to stand. He just knew that is what we do to show respect to our country and everyone who fights so hard for us. He is truly just an amazing kid just doing what he loves." Wilson plays in a special needs baseball league and is a fan of the Detroit Lions and Tigers. In the video below, he is watching a recorded football game on the TV which he rewinds over and over to hear and attempt standing for the national anthem. Watch the heartfelt moment, which mom recorded from the room over.
Wilson captioned the image: "Even my 9 year old with CP (who can't walk) knows you're supposed to stand up during the national anthem…He loves it!" Wilson admitted that her post was a jab at the hot topic of contradiction. She added, "In my opinion, I believe they are not only disrespecting their own country, a country that affords them the right to do what they did, but also disrespecting all the people who fight for this country.  I do not disagree with their reasons for doing what they did, I disagree with the actions they took." Regardless of what side you're on, Logan Wilson's effort is surely one to be respectful of.
Advertisement
More Articles from YourDailyDish