Nick Gordon Hit With Lawsuit Over Alleged Abuse
Celebrity
| |
Advertisement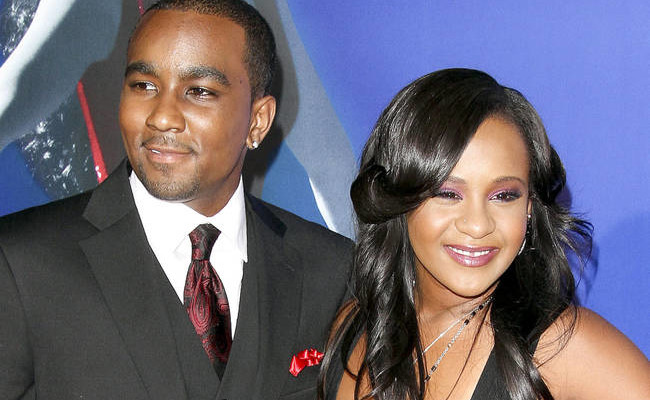 Courtesy of Wenn Newsdesk
The 22 year old has been in a medically-induced coma since she was found face down and unresponsive in a bath tub at the Georgia home she shared with Gordon, and just hours after her family revealed she had been moved into hospice care on Wednesday, June 24th, court-appointed conservator Bedelia C. Hargrove filed a $10 million suit against Gordon in Atlanta's Fulton County Superior Court.
In the documents, Gordon is accused of assault, battery and intentional infliction of emotional distress. They also detail his violent history back to April, 2014, when an unnamed trustee of Brown's was granted a restraining order against Gordon, after he reportedly "threatened" them "with guns and other violent weapons".
Advertisement
Thereafter, he was accused of committing domestic violence on Brown, including "punching her in the face, knocking out a front tooth and dragging her upstairs by her hair".
The papers state that Brown allegedly told an unnamed confidant that Gordon "was not the man she thought he was", and she had planned to discuss the situation further on January 31st, 2015 – the same day she was found unresponsive in her bathroom.
The lawsuit also accuses Gordon of transferring money from her account into his own without authorization, and allegedly misrepresenting himself as Brown's husband in order to control and limit her interactions with others.
The papers also suggest Gordon "manipulated her bank relationship so that he could access her money", reportedly transferring $11,000 from Brown's account after she was placed in a coma earlier this year.
Hargrove has released a statement regarding her lawsuit to People magazine. It reads: "Today I filed a lawsuit on behalf of Bobbi Kristina Brown. I filed this lawsuit to pursue justice on behalf of Bobbi Kristina Brown. No human being, male or female, should endure what Bobbi Kristina endured.
"(Aunt) Pat Houston and (father) Bobby Brown have done all they can to take care of Bobbi Kristina since this terrible tragedy occurred. I have worked closely with both of them and we all want the very best for Bobbi Kristina. This lawsuit represents our collective efforts to get justice for Bobbi Kristina. We pray that justice will be done for her and that it will be swift."
Hargrove is seeking at least $10 million in punitive damages. Gordon has yet to respond to the lawsuit.
Meanwhile, Pat Houston has given an update on her niece's health as she continues to fight for life. A statement from her reads: "Despite the great medical care at numerous facilities, Bobbi Kristina Brown's condition has continued to deteriorate. As of today, she has been moved into hospice care. We thank everyone for their support and prayers. She is in God's hands now."
Advertisement