This Powerful Photo Is Stark Reminder Police Are Parents Too
Advertisement
When a police officer takes their oath to protect and serve, none could have ever imagined the need to protect themselves from the escalating violence across the country against the men in blue. Even though annual police deaths have gone down through the years, the recent violence has created much uncertainty when officers leave the house that they may not be coming home again.
The Indianapolis Metropolitan Police Department (IMPD) has illustrated this concern with a powerful photo on their Facebook news page of two children kneeling down in prayer for their father's safe return.
The photo was taken by the wife of an Indianapolis police officer. It's been shared and liked over 6,000 times.
Advertisement
In these volatile times, more than ever children are grappling with understanding the climate of hostility surrounding cops who also happen to be their mothers or fathers.
Today spoke with an IMPD spokesperson, Patrolman Jim Gillespie who said, "As a police officer in Indianapolis, it does send a message of hope and a reminder of the attitude that the majority of citizens have for us, which is a supportive one."
There is an outpouring of support from the Indianapolis community who are behind the IMPD #BackTheBlue movement where Hoosiers can buy merchandise on their online store with the hashtag, and all proceeds go toward IMPD programs, training, and equipment. Fox 59 Morning News in Indianapolis reports officers are being treated to meals, receiving cards or just getting a hug.
Chief Troy Riggs said, "Their police department is going to be there each and every day and even with what's going on, it's just made us more resolute. The men and women of the police department put that uniform on each and every day. They're working right now, they'll be working tonight and tomorrow to provide safety in this community."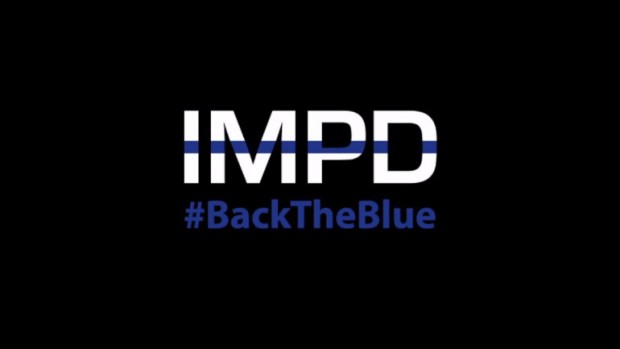 Advertisement