Pregnant Serena Williams Taking a Year Off Tennis
Sports
| |
Advertisement
She then deleted the post, which featured Williams showing off her baby bump in a yellow one-piece, prompting some critics to believe the big announcement was a hoax or a prank. But now the tennis ace's publicist has confirmed the baby news, revealing Williams will be returning to the tennis circuit in 2018, after she becomes a first-time mother at 35. It still isn't clear why Williams deleted the Snapchat baby announcement.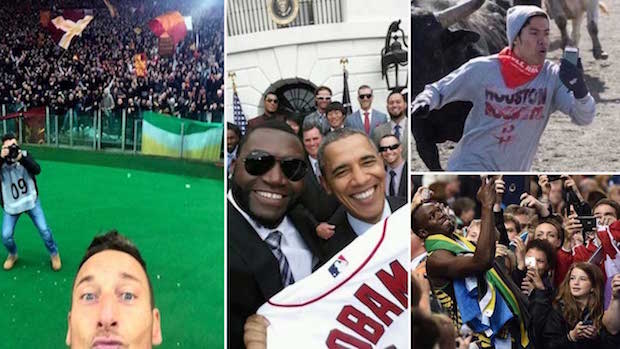 The Best Sports Selfies Ever Taken
As smartphones have become integral to everyday life, the act of taking selfies has become more and more prominent everywhere, including sporting events. Selfies aren't just limited to fans though. Many of the world's biggest athletes have used selfies shared on social media to celebrate victory, promote themselves, or just…
click here to read more
Advertisement
Tennis star Serena Williams is taking a court hiatus in 2017 so she can focus on becoming a mom. The athlete stunned fans on Wednesday by revealing via Snapchat she was 20 weeks pregnant and expecting fiance and founder of Reddit Alexis Ohanian's baby.