Pup Fails Police Training and Gets Assignment With Australian Royalty
Advertisement
some canines can even become heroes
in their own right. However, not all dogs are cut out for the job. Gavel, the German Shepherd puppy-in-training for Queensland Police Service Dog Squad in Australia, would rather play than patrol. Gavel was recruited for the
Puppy Development Program
. According to the program's website, they train young pups to be working dogs in the community.
While Gavel continued his training program at the police dog academy,
he was fostered
at the home of the Governor of Queensland, Paul de Jersey. Gavel arrived in April 2016 to the Government House in Brisbane Australia – also known as Fernberg – and by the looks of this Facebook video, he was given lots of opportunity to learn to fetch a ball rather than catch a criminal.
Paws for a moment! We are very excited for you to meet 'Gavel', the 10-week old German Shepherd pup who will spend the next 12 months at Government House as he prepares to become a Queensland Police Service Police Dog. You'll be able to follow Gavel's time at Fernberg here on the Governor's Facebook page, but in the meantime, it's time for a collective 'awwww'! Posted by Governor of Queensland on Wednesday, April 13, 2016
According to the Queensland Police Service, around 75 percent of the puppies pass their course. Gavel didn't graduate to the next level of police dog training with the Queensland Police Service Dog Squad because he "
did not display the necessary aptitude for a life on the front line
.
" As a result, the Governor of Queensland adopted the much-loved pooch. He gave him a new royal title of Vice-Regal Dog of Queensland. His duties now keep him out of harm's way by patrolling the grounds, welcoming tour groups and attending formal ceremonies with the Governor and his wife Mrs. Kaye de Jersey. But most importantly, Gavel is encouraged to cuddle with staff to help release their stress. He is considered a "valued and much-loved part of Government House life" who on occasions sits in on briefings with the Governor. "
His tasks include welcoming tour groups to the house,
assisting staff with stress release, and attending formal functions with the governor," a spokesman for the Office of the Governor told
The Sydney Morning Herald
. Gavel got to show off his relegated doggie duties and model his new uniform — a specially-made Government House coat — at
Government House Open Day
on June 3. So much fuss was made over Gavel that days later, the Governor of Queensland shared on Facebook his pictorial journey from puppyhood. "There were lots of comments from people at Open Day on the weekend expressing how much they enjoyed following via social media Gavel's progression from aspiring police pooch to Vice-Regal Dog," the Governor posted on Facebook. "The truth is that we at Government House have loved sharing his story with you! And so today we are releasing, and re-releasing, some of our favorite Gavel moments, some more candid than others." Gavel's story from pup to royalty has captured the hearts of America as well. "I absolutely love this story!" one American commented on Facebook. "So often we read of K-9's being hurt in the line of duty. These amazing dogs save the lives of so many men and women and make it possible for them to go how to their loved ones. It is truly heart warming to see this beautiful dog with such a sweet soul become now the reason some one wants to come home! Thank You Australia ?￰
゚ヌᄎ
PS can you adopt me also? I also love "most" people and with our current president "Trump" I am looking for a new home too!!"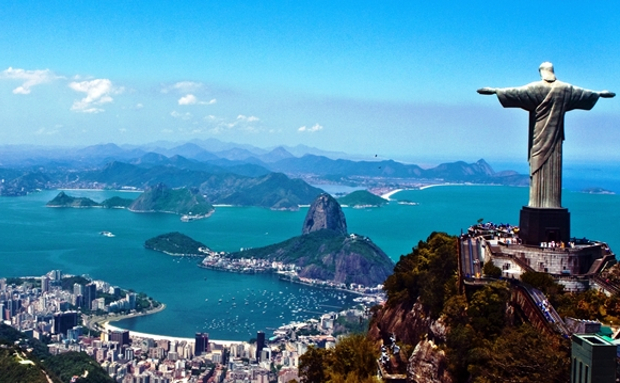 The Best Time of Year to Visit the World's Most Popular Tourist Destinations
Planning your next trip to one of the world's most touted destinations? Well, if you're traveling on a budget, visiting popular world locations can be expensive, especially if you're planning the trip during a busy season. However, visiting a certain place in a certain month can save you big on airfare…
click here to read more
Advertisement
Training a dog to do police work requires tremendous discipline, as