Researchers Baffled By 2,800-Year-Old 'Alien Cellphone'
A recent discovery is giving some researchers pause while it gives those who believe in life beyond our planet new evidence to support claims we are not alone in this universe. Near the European town of Fuschl am See in Austria, archaeologists claim to have dug up a clay tablet dating back to the 13th century BCE. The odd object is being called a "cellphone" due to its striking similarity to our modern mobile phones, particularly the old 12-button Nokia phones.
What baffles researchers most about the object is the writing displayed on its face.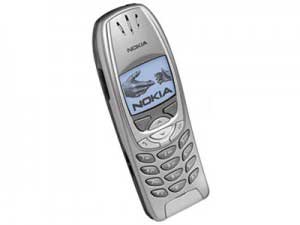 It's cuneiform, a Sumerian writing style that was around for thousands of years prior to the 13th century in what was known as Mesopotamia. While Cuneiform was widely used, it was endemic to the region and only one other object marked with cuneiform writing has ever been discovered away from the region, according to the blog MysteriousUniverse.org. So researchers are left wondering, how could a clay tablet could have made its way all the way to Austria when Mesopotamia never extended beyond the area that is modern-day Turkey? "First, [the clay tablet] was found in Austria, not Iran or one of the other modern countries that was once Sumer or Mesopotamia. The only cuneiform object found further away from there is the controversial
Fuente Magna Bowl
, which was discovered in Tiahuanaco in modern-day Bolivia," reported
Mysterious Universe
. To add to the intrigue, the Sumerian civilization has long been linked to the possible existence of alien life outside our solar system, where unexplained technological advances within the ancient civilization feed into conspiracy theories. "Could these extraterrestrials have tried to introduce the Sumerians to a phone-like communications device, only to find they weren't ready for it and dialed them back to a stylus and clay tablets?" asked the author at
Mysterious Universe
. Did the Sumerians try to copy a device given to them by some alien life form from millions of miles away? Probably not. But the resemblance of a nearly 3,000-year-old clay tablet to one of our more ubiquitous 21st century objects is a strange coincidence, to say the least.